Some time ago, there was a fantastic documentary (or 'chocumentary' as I like to call them) on the BBC called 'Chocolate Perfection' presented by Michel Roux Jr – where he travelled all over France talking to amazing chocolatiers – some who were carrying on the family tradition, and some who had come to chocolate because they 'fell' into it by chance. All of them displayed a total passion and dedication to the craft of working with chocolate and creating beautiful mouth-watering treats as well as fancy shoes and totally mind-blowing sculptures  – see below for link!
A world of flavours to explore
At the end Michel Roux Jr got to visit 'Or Noir' lab in Paris to create his own chocolate to use in his restaurant, La Gavroche.  He spent time with the scientists there understanding the flavour profiles of different beans from different regions to get the perfect blend for his own signature chocolate.
Chocolate as art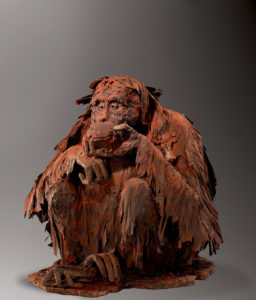 You have to take a look at these amazing chocolate sculptures from Patrick Roger; he was featured in the programme.  I can vouch for his wonderful chocolate too, as I made the family visit his boutique when we were last in Paris (not really a hardship eh!)
You can check out his latest creations on his Instagram account here
The skill, artistry and sheer brilliance of these creations is totally mind blowing!
I told you the chocolate world was just amazing didn't I!