Do you want to work successfully with chocolate at home?
Do you want to avoid expensive chocolate disasters?
Do you have a microwave?
How to be 'choc-tastic' at home
Your mini guide to chocolate success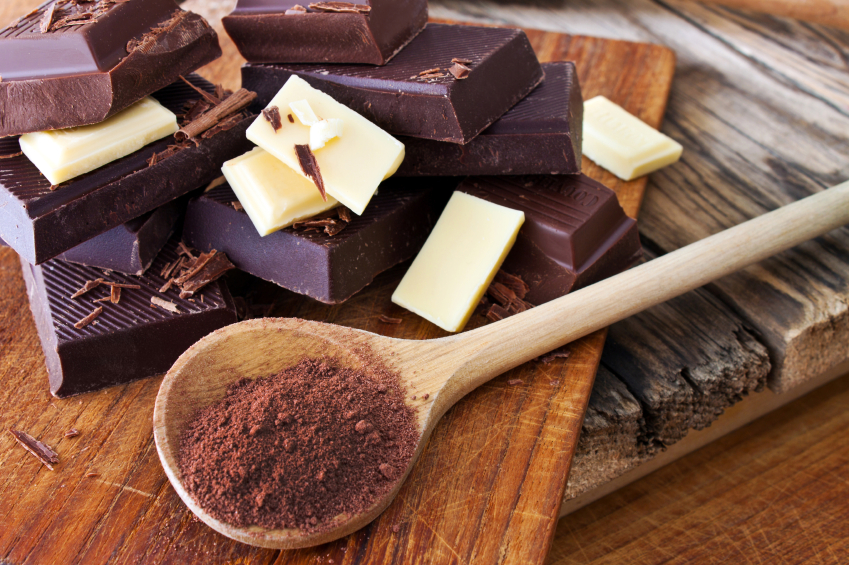 You've worked with chocolate at home and one (or all) of the following is often happening to you:
You totally burnt the chocolate when melting it in the microwave – it was literally smoking; that awful smell, not to mention the ruined bowl (and chocolate)?
You had your bowl of expensive chocolate over a bain-marie and the whole thing 'seized' in a grainy unworkable mass?
You've spent hours baking the perfect cake, only to cover it in chocolate and ruin the whole effect?
All your lovingly hand-made chocolates look dull, unappetising and are covered in unsightly streaks?
Yes, chocolate is far trickier to work with than you thought – and don't even get us started on white chocolate…..
Well waste good quality chocolate no more!
I am going to share my tip and tricks on how to work with chocolate successfully at home! And….even if it does go wrong (we all take our eye of the ball from time to time) I'm also going to share what you can do to salvage a disastrous situation to avoid throwing any more expensive chocolate away!
Not only that I'm also giving you some inspiration too….once you know how to work with chocolate, I'm going to share some fun and creative ideas for what you can do!
HOW TO BE CHOC-TASTIC AT HOME
Your mini guide to chocolate success
I bet you are thinking well can't I go and find all of this out on the internet somewhere? Surely if I trawl through a few YouTube videos I will find the answers to any chocolate-related problems there? Perhaps I will just avoid the tricky-looking chocolate recipes and keep it simple, to what I already know?
Well, let me save you the time and effort of looking for the right tip on a blog somewhere that you read but can't now remember where!
No more watching countless YouTube videos trying to find the answer from someone you can't bear to listen to (yes, that accent is sooo annoying).
Rest assured measurements will be delivered in something you can comprehend (phew – no more conversions charts to negotiate).
You will not have to compromise and stick to the easy stuff… With confidence, you can tackle more challenging chocolate recipes!
What you need to know to get great results every time
Learn how to 'temper' chocolate in the microwave
Having fun with chocolate – from lollipops to cake toppers and a cheeky tipple!
What to do when it goes wrong
From the Master's Mouth – an interview with my chocolate hero Paul A Young!
Top of the Chocs – my top 5 favourite recipes from master chocolatiers and celebrity chefs
Easy-peasy quick and delicious chocolate yumminess to…..
Dinner party chocolate wow
All contained in this one little book of treats!
This mini-guide can live on your computer, tablet or smartphone as a permanent reminder of how to get great results or fix those issues if/when they occur!

The mini e-guide and will be delivered to your inbox via email (it is not currently available as hard copy)
BUY NOW for £9.95