Love chocolate?
(we know, it's a dumb question…)
Want to be your own boss?
Then we could have the perfect solution. Discover ALL the treats contained in our 'Business in a Chocolate Box' opportunity by requesting your INFO PACK today.
We reveal all our SECRETS TO SUCCESS – everything you need to do before you start (health and safety requirements, insurance, writing a business plan) through launch to getting your first customers on board.
The Melting Pot is an award-winning business, running successful workshops for teams, adults and children for the past 12 years. We obviously love chocolate, but we love people too and ensuring that they have the best possible time at our workshops is what we are all about. That's why we've won awards for customer service….. the chocolate helps just a little too of course.
Do you think you have what it takes to be a warm, friendly host – welcoming adults and children to the chocolate tank where you live?
Then request our info pack and see if your area is free today!
It's a totally rewarding and fun way to earn a second income around your family or current commitments. The opportunities to grow your business are endless too…..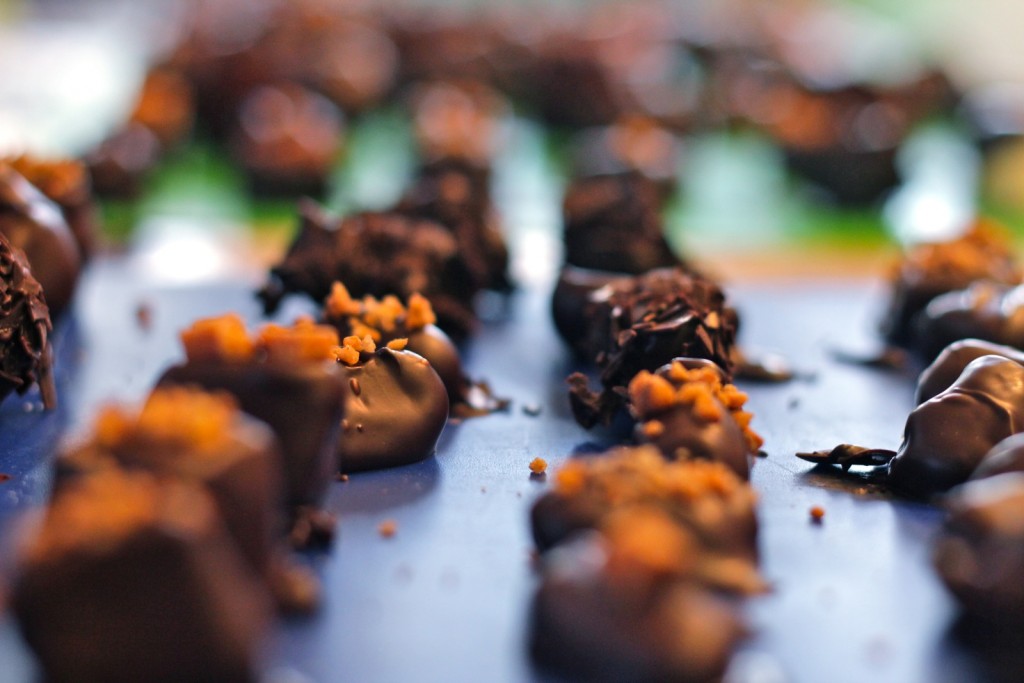 There's no experience necessary. You will receive full training, all the kit, equipment and ingredients you need to get started as well as a 'chocolate box' full of every procedure you need to run your business. If you are a friendly 'people person' who happens to like chocolate, then you are the perfect candidate.
Additional materials are included which show you how to effectively grow your business and keep those chocolate lovers coming back for more. Receive top tips on marketing, PR, social media and other ninja tricks that we've learned, studied and perfected along the way. As well as chocolate and customer service news and top tips too.
If you haven't tried a workshop first-hand, we run DISCOVERY DAYS on a regular basis where you can experience the magic of a workshop for yourself, meet Dawn and ask lots of questions!
Here's what members of our chocolate family have to say about their investment in a 'Business in a Chocolate Box, business opportunity:
The Procedures
"Very professional and well thought through, very thorough."

"They contained EVERYTHING I need to know!"

"Beautifully presented procedures which were very thorough. Contains information on lots of topics, not just chocolate but business too."
The Training
"Brilliant! Very informative, the course has covered everything I wanted it to. You are very inspirational and motivational. I liked the fact we have tempered every day and have goodies to take home! I feel more confident about tempering and positive about what to do next."

Kirsty, Hertfordshire
"The training was just perfect for me – the different packages/sectors and price points and the different ways to market myself using demonstrations/ tasting etc was something which would have taken me ages to figure out – for me that was a key thing I wanted to get out of the training. Also, the tempering and the various things you can do with chocolate was great – again I can 'see' how it all fits together now – was all a bit foggy before but you've made everything crystal clear.
"Dawn flexed her training package to my specific requirements, it was absolutely spot on what I needed and I've got SO much out of it that's completely relevant to what I'm looking to do with my chocolate business. What a great inspiration she is."

Amanda, Cheshire
"Excellent, well-paced and well thought out. Your enthusiasm and experience shines through and I learnt so much more by your anecdotes and stories. The best aspect was having someone else present at the same/similar stage of the journey. Brilliant to be able to discuss ideas and learn together. I have learnt a lot about how to make this successful."

Derek, Surrey
YOU could be running the next chocolate workshop business in your area – how exciting does that sound?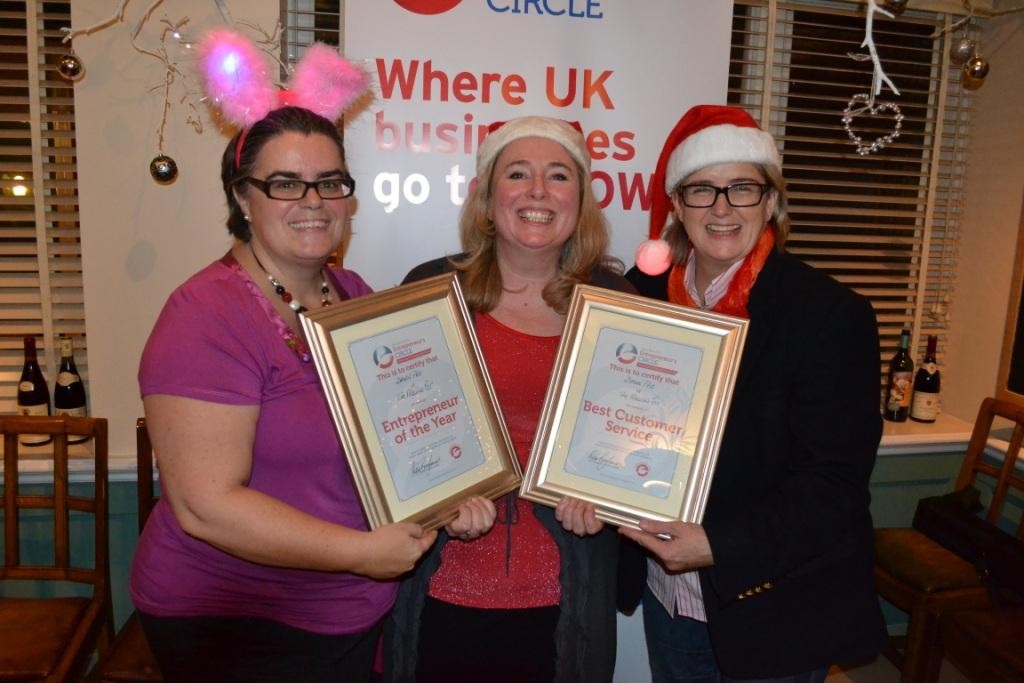 Dawn Fry was proud to be awarded best Customer Service and Entrepreneur of the Year 2013 for her own workshops and creating an outstanding chocolate business model. Vida Barr (right) Business Growth Advisor of the Entrepreneur's Circle said….
"Choosing the Entrepreneur of the Year was a difficult task, as we have seen so much progress from so many, but one person stood out to us…. the lovely Dawn Fry.'

"She has determination, a willingness to succeed and bags of positivity. Earlier this year she decided to grab hold of her 'hairy audacious goal' and run with it. So now Dawn is looking to franchise her 'Business in a Chocolate Box' and go national! With her spirit and positive attitude, we have no doubt that Dawn will achieve great success.'

"One of the many great qualities about Dawn is that she also takes the time to help others along the way, always noticing when people might need a bit of help and encouragement in their business too. A true professional in her workshops – she provides a customer service that some of the big guns could learn a great deal from!"

Vida Barr Jones