For the real chocolate connoisseur – we bring you the deluxe adult workshop!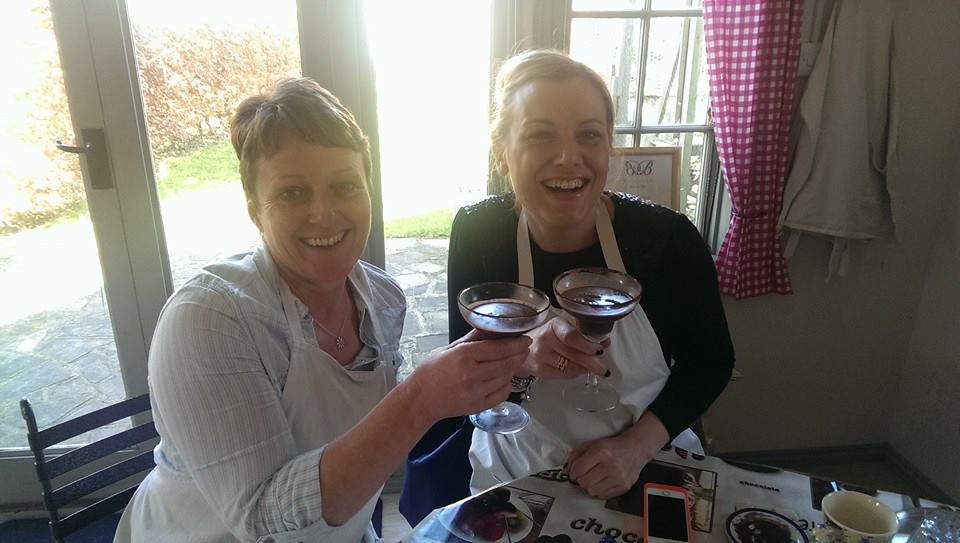 In addition to the usual treats contained on a regular adult workshop – the deluxe adds a little more 'luxury' to your chocolate experience….
You will enjoy a (free) chocolate cocktail.  The tank will contain an (optional) dark chocolate couverture.
Our chocolate tasting will include a selection of gourmet bars, sampling some of the best and most unusual bars on the market today created by master chocolatiers!
Suitable for adults only!
"Had a really interesting time.  Lovely to go 'gourmet' – yummy!  Very knowledgeable – learnt a lot and chocolate martini is great!"  Kim, Luton
"Lovely time & great fun.  Chocolate martini was the best!"  Elaine, Epsom

Price:  £70 per person
Group bookings only please minimum of four participants and max eight.  A small discount for groups of four or more is applied.  A deposit of £15 per person will be taken to secure your booking, which is non-refundable, unless in the unlikely event that The Melting Pot is unable to deliver your workshop.
Please ring 07966 365515 to speak to Dawn or email dawn@makechocolates.co.uk to make an enquiry.
Future events
If you would like to hear about forthcoming chocolate workshops, please sign up at the bottom of the page for our monthly chocolate newsletter.