Dawn Fry, Founder/Owner of The Melting Pot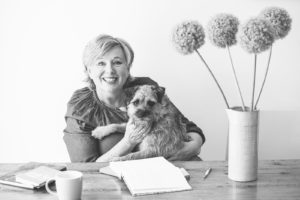 I have no previous background of working with chocolate, despite the surname 'Fry', but as a mum to three little ones at the time, frustrated with the type of part-time roles I was working in, I decided it was time I did my own thing. I already had my big 'shed' at the bottom of the garden and I set thinking about what I could do there. It had to be food-related, I love food and I love people. One day I had one of those light bulb moments – and 'CHOCOLATE' popped into my head. (Well let's face it, it was often popping into my mouth anyway!)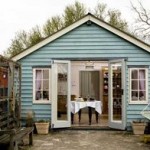 Sometimes we have exciting ideas, and we might do a bit of research and see what the next steps might be, and often, at that point, we leave things. This was the beginning of 2009, I was working three days a week, I was researching how I could learn more about chocolate and thinking about the type of business I wanted to run – would I make the leap? Well luckily for me, the markets lent a hand – the big recession of 2008 had already started to bite and in June of 2009 I was called into the office and told that I was being made redundant.
I think I may have been the only person to be pleased at this outcome. Now I could follow my dream. The decision to leave had been taken away from me – so with the help of my hubby we spent the next couple of months getting the shed ready (now re-christened as 'The Summerhouse' to make it sound a bit posh), I got myself on some chocolate training courses and I launched in September 2009. And the rest, as they say, is history!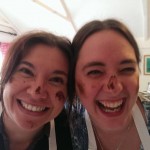 Here I am ten years later. Still sticking to my original concept of offering workshops – these have expanded over the years and I now offer these for adults, children, teams and schools. I even packaged up everything that I've learned and other people are starting to launch there own chocolate workshop business where they live!
I can honestly say that I totally love my job. It's varied, interesting – I love meeting all the different people over the chocolate tanks and hearing their stories – and of course I'm working with chocolate! I'm based at the end of my garden, so my commute is stress-free. I do of course travel for some of my work, all around the UK in fact, but this is not every day, so I enjoy my road trips too.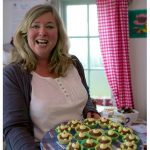 My children are older now and I have more time to focus on my business and I love the buzz of running a business in itself. I visit networking groups, attend conferences and growth clubs and read lots of business books. I often speak at events and conferences and have appeared in newspapers, on the radio and even on TV. There are many times when I've been totally out of my comfort zone, but the feeling you get when you have achieved something you never dreamed possible is quite incredible.
I'm not sure if there is a secret to success, but you have to have a passion and dedication for what you do. Chocolate is easy to be enthusiastic about, but I love my customers too. Without them, I would not be here so I put lots of emphasis on ensuring that I create the best possible 'customer experience' for all. I sometimes help other businesses develop in this area too, having run bespoke workshops on customer service for numerous organisations – I always add chocolate too of course!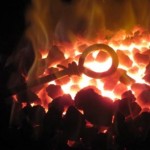 You have to do everything with a big smile on your face and really go the extra mile. It makes all the difference, as one of my best marketing success stories has been the word of mouth recommendations from people who have been on my workshops. I can't ask for more than that 🙂
I obviously have to carry out research and go to tastings and events myself to ensure that I know what's happening in the chocolate world – it's a tough job, but someone has to do it!
I'm married to Jo Fry who is a blacksmith at Standalone Farm, Letchworth. He now runs courses for budding blacksmiths – if one of you doesn't fancy chocolate-making, you can bend some metal on the forge instead! You don't need any experience and you can even combine both activities, enjoy some chocolate and metal melting in one day. We have three children, some of whom are starting to fly the nest, with two now at University (oh mums, leaving home, that bit is really hard, even if you have a fun chocolate business to focus on…….)
So, if you ever get the chance to follow a dream – do!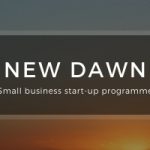 I believe so much in the power and positivity of running your own business, that I have now created a small business start-up program called NEW DAWN! It's your new dawn, not mine, and wearing my other hat as a small business mentor, if you have ever dreamed of running your own business, but never dared (this does not have to be chocolate-related) then THIS IS FOR YOU!
I hope to be here for many more years to come, delivering workshops, meeting you all and having some fun together. So I hope to see you at the chocolate tanks very soon, or welcome you back for more.
Dawn x