It's the season to pull your hair out trying to think of a suitable gift for all the people you buy pressies for. If you want to get ahead on this front, then you may find my previous blog useful – 7 tips to make Christmas a Cracker!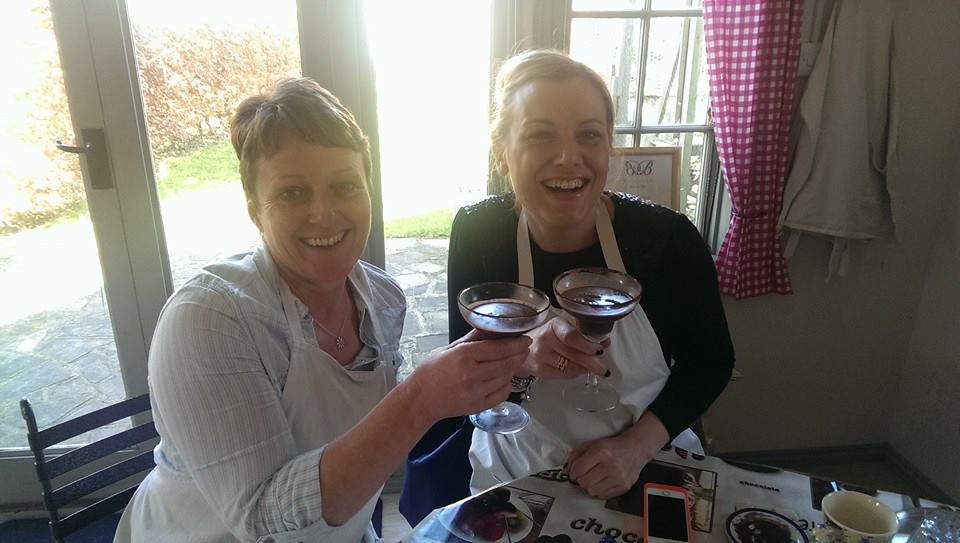 What about going one step better and considering an experience as a gift this year?
Here are 5 reasons an experience makes a better gift:
It's more memorable
Buy a gift and it's opened, used, eaten, and forgotten about by early Jan. An experience is something that needs to be booked up, planned, looked forward to, and then enjoyed. It stays with the recipient far longer and memories are created.
Most experiences are creative – they will likely be learning a new skill, such as cooking or cocktail-making, or making something from scratch to bring home and cherish. They physically get involved in the process and hopefully enjoy doing so. It's so much more engaging and energising doing something fun/creative/different than just unwrapping a gift.
It's uniquely yours
Imagine the connection they have to the object they made by hand, rather than receiving the something made by someone else.  
They achieved that – however rustic it may look, their time, effort and newfound skills went into making the item and that's something for them to be proud of.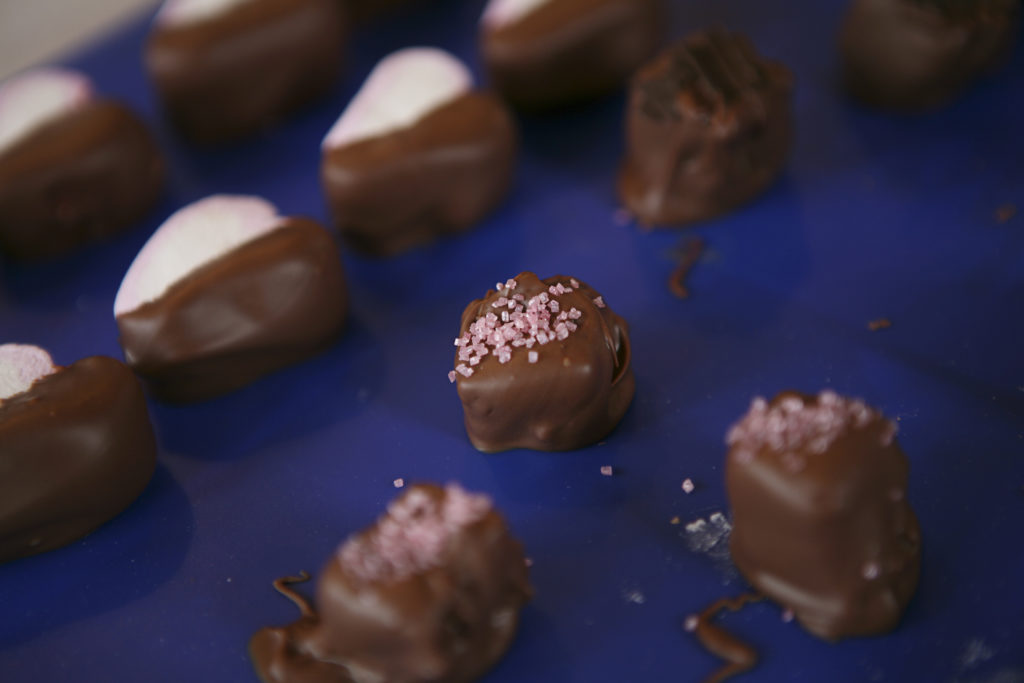 The experience could be for you but benefit others. As you know I offer chocolate workshop experiences. Imagine handing round chocolates this Christmas made by you. People who attend my workshops really appreciate the time and effort that goes into hand-dipping and decorating delicious creations. It's not from the factory, you poured some love and energy into those. It makes all the difference. The making process is fun and therapeutic and giving gifts made by you is totally satisfying.  
It costs more than a box of chocolates because it's so much more than a box (or several bags) of chocolates!
Spend quality time and make connections
When they take part in their experience they will likely meet new people and make new connections. Spend some quality time with the tutor and/or other attendees and enjoy a shared experience.  
It may be that the friend or family member (you) that purchased the experience has decided to join in too. 
This enables you both to spend some real quality time together, creating lasting memories, laughs, and hopefully something to take away and treasure.
Maybe they are learning an ancient craft or skill and also feel connected to all those that honed that craft in the past.
Escape from real life
An experience enables the person some time away from commitments. It creates some proper me-time away from everything, engaging in the activity, and the chance to forget those worries and woes for a bit of time at least.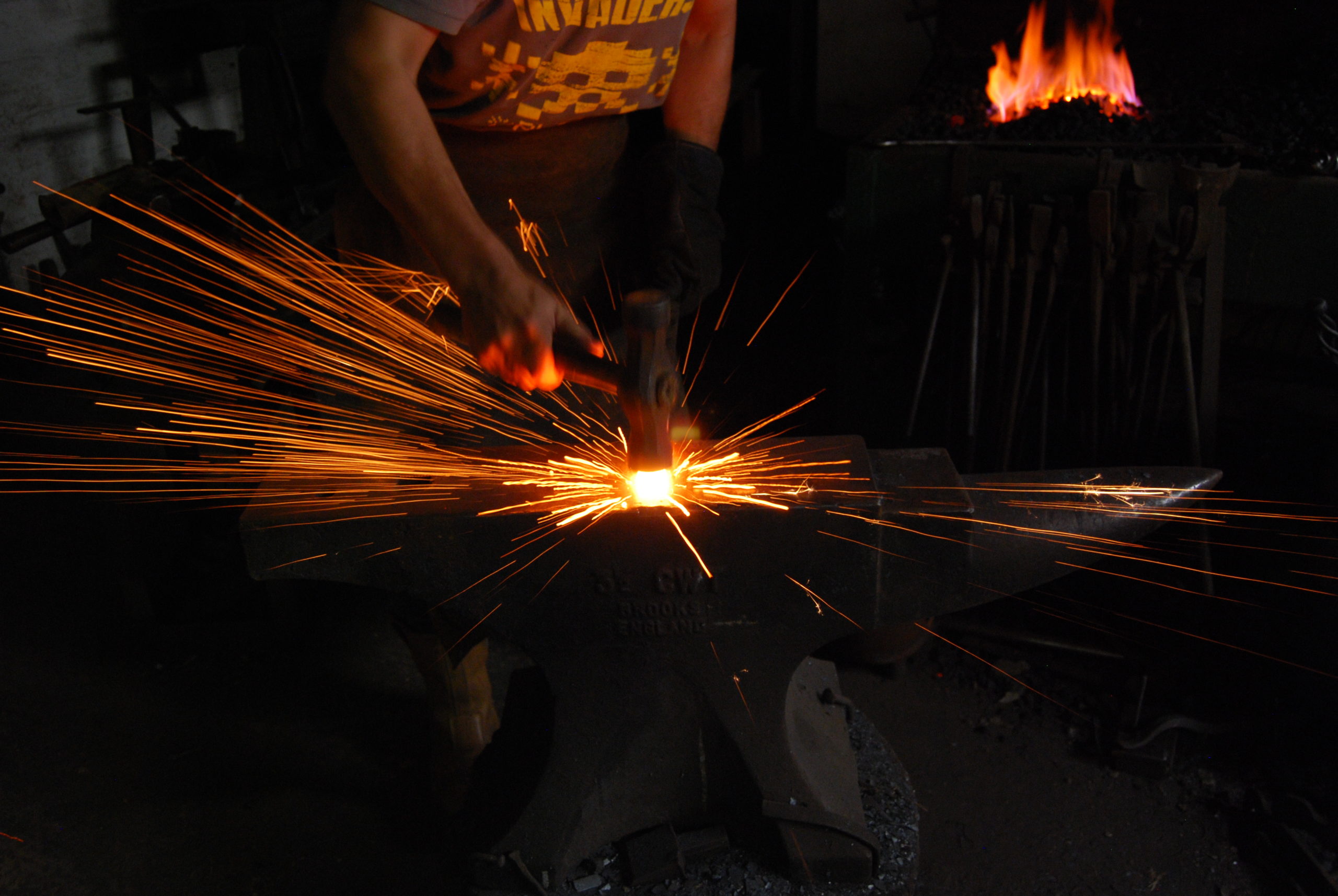 My hubby offers experiences for budding blacksmiths. No previous experience is necessary, turn up to the forge and he will teach some blacksmithing basics. Everyone will come away with something wonderful made from scratch.  
Surely, there is nothing like hammering hot metal on the anvil to de-stress from the trials of life.
Boost your confidence
Learning a new skill is good for the brain. It excites and stimulates and we need this to stop us from becoming stale and stuck.
I found this quote in a toilet wallpaper in Shoreditch, London: "Your comfort zone will kill you."
We all like a little comfort and familiarity but if we never challenge ourselves or try new things, it all becomes a little stale and boring.  Maybe you never use your hands at work, and you really would love the chance to get creative again.
Doing an experience will give you a buzz and in turn, be great for your confidence.
Maybe there is someone you know who would really benefit from a little confidence boost this Christmas?
YES PLEASE, I WANT TO BUY AN EXPERIENCE!
Hopefully, the above five reasons have made you decide to ignore all the things you can buy and concentrate on buying experiences for loved ones instead.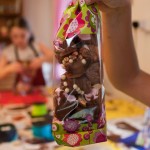 Craftspeople are often small business owners, who love what they do and would love to share some of that love with others. Supporting small businesses makes the world of difference to them and I believe is a satisfying feeling for the purchaser too (I hope).
If you fancy purchasing a chocolate experience for a loved one, my gift vouchers last for six months (post-dated to Christmas). You can book for one person or organise a private group, or join in with others and come as a pair. Please drop me a line and let me know what you would like, I will forward all the purchase details and that's another gift sorted.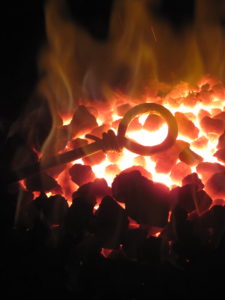 For the budding blacksmith, my hubby's gift vouchers last for one year from purchase (also post-dated to Christmas), and for more information on these, please visit his website.
Other experiences are of course available. We've found The Indytute have some good options to choose from with lots of different price points!
I hope you are the lucky recipient of an experience this Christmas – enjoy and have fun!