I'm not teacher trained. Everything I have learned is from hands-on experience working in the many schools I've visited around the UK.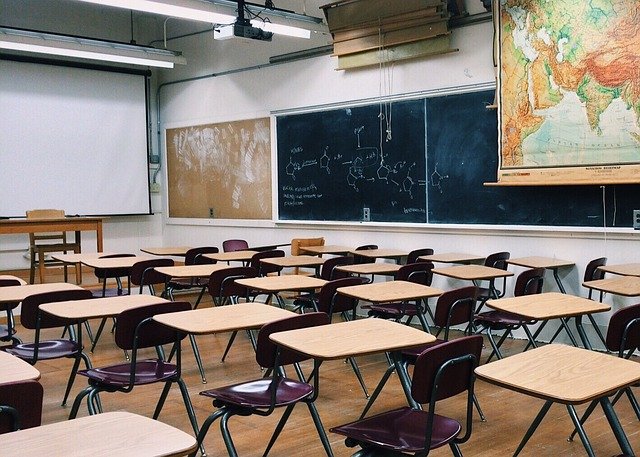 Primary, secondary, state, private, and specialist schools have been good enough to book my services over many years. Specialist schools might be for excluded children, unable to stay in mainstream education or those with learning disabilities for example.
This week I was lucky enough to be invited to run chocolate tasting workshops at a secondary school as part of an Enrichment Day. I ran the same workshop five times for five different classes. Hard work but the children loved it and feedback has been really positive. 
Here are my tips on how to run successful school events:
Be safe and follow protocols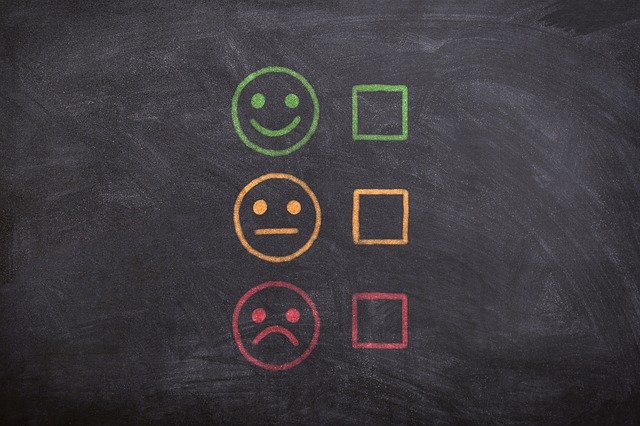 Ensure you know what is expected by the school and what is required legally for your own protection and that of the school and children.
DBS certification, Health and Safety information/certification if relevant, your safeguarding policy for example. Please do your research and find out what is required from the relevant authorities.
Types of events
The school will have booked you for a specific event. Ensure you have understood the outcomes they expect from the day and clearly communicated these.
After sending over the initial information, I will try and arrange a phone call with the school contact to ensure I fully understand their expectations. It's a chance for you to explain in your own words how the event will work too.
Remember, say yes and then work out how you are going to deliver what they want. You have the chance to tweak and advise what would work best for them.
Thanks to being asked to do things, I've developed workshops for primary schools that included chocolate making and tasting. I offer the same for secondary schools, as well as Enterprise Days.
Enterprise Days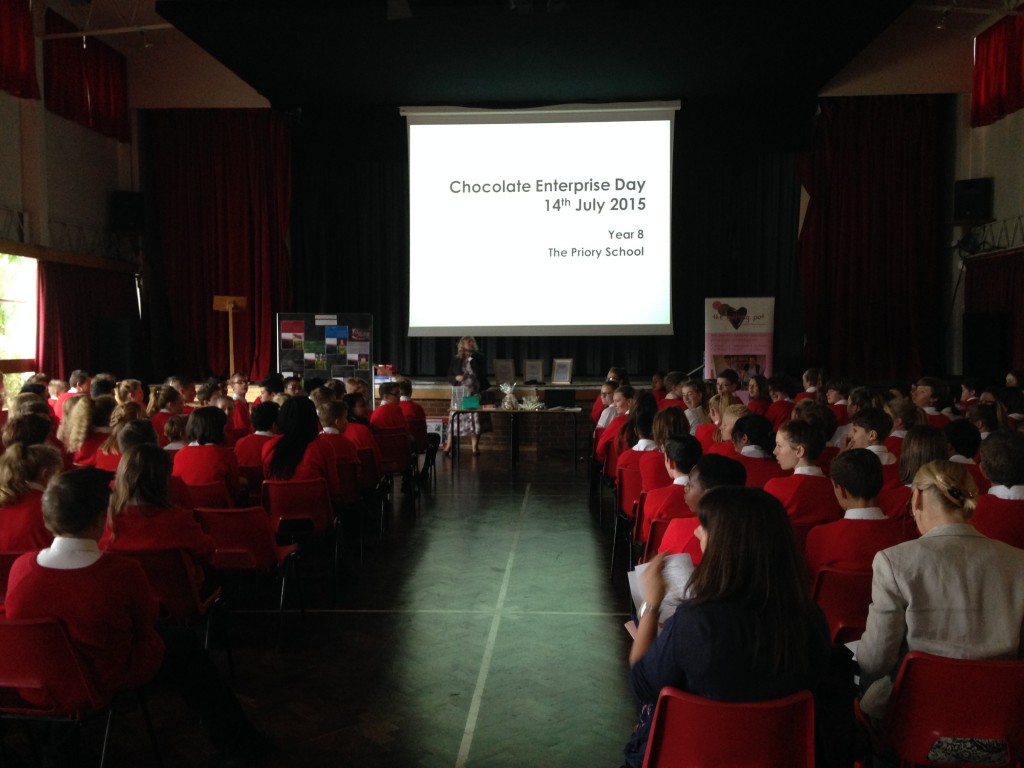 I will typically work with a whole year group. When I was first tasked with putting on this type of day, I knew I had 180 pupils and I had to make it relevant and interactive for all. My aim was to get to smaller working groups.
I started the day with a plenary session. Speaking to the whole year group and setting them up for the challenge before sending them back to their classrooms.
Each class became a new chocolate company. Within each company were five departments. Every department had to communicate with each other to complete a business plan for a new chocolate company concept. Once this was submitted, they got to work on a presentation.
We all came together to hear their pitches and a winning company was announced.
What the pupils create, their imagination and their enthusiasm is truly inspiring.   One lad once said to me, "I might run my own business as then I could really make a difference in the world."
It's all in the preparation
Prep within an inch of your life! Go over everything you will be doing with a fine toothcomb and ensure you are ready to deliver. You don't have any time once you are in the classroom.
If you are going to be catering for any special needs, ensure you are fully aware of how best to handle things. Ask the teacher for advice if necessary.
The school may have informed you about any special dietary requirements (if relevant). I recommend checking again once in the classroom in case someone has been missed.
There is often hardly any time to even visit the loo on a school day, so have everything you need to hand. Include your drinks, snacks, and lunch.
Have the right mindset
You genuinely have to like the children.
They are enthusiastic, inquisitive, creative, and funny. You may find their behaviour a little challenging at times, but remember they are just kids. There is usually a reason for their behaviour and it's your job to make everyone feel included and able.
You need to be on their side and want them to have a good time.
If you can't manage that, they will spot it a mile off.
Show your expertise
Demonstrate passion, enthusiasm, and interest in your topic. Bring it alive.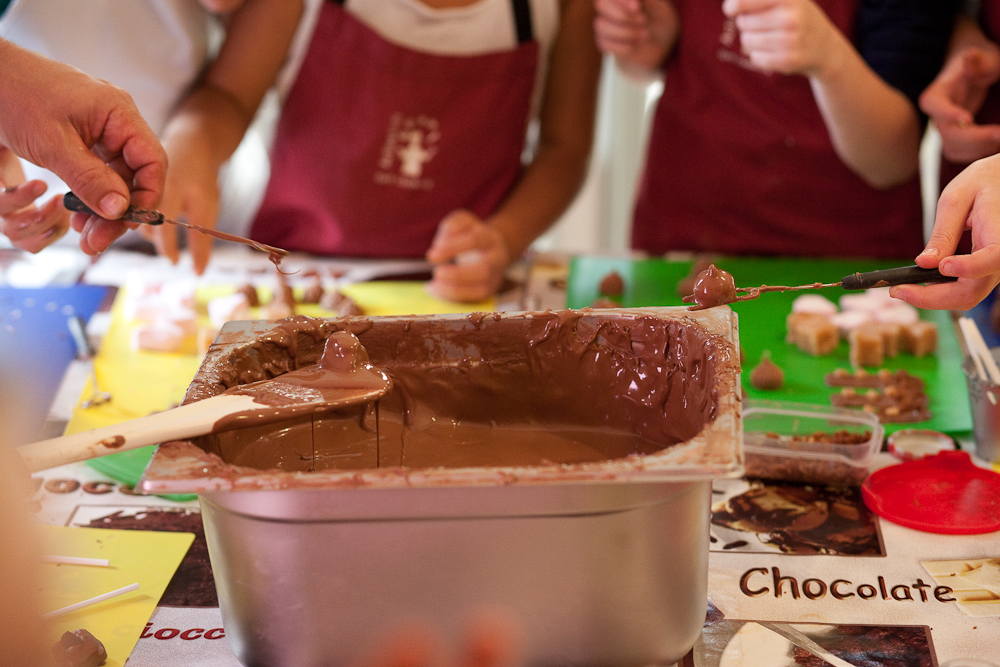 Think about the audience and how best they will receive the information. Engage the children with questions and allow them to interact. Bring props, visuals, hand things around.
However tired or trying some situations maybe, you need to be professional at all times.
If you are faced with a situation that you have not encountered before, use other experts to help you get this right. If you will be dealing with specific special needs, go seek advice on how best to communicate with your audience for example.
I recommend Next Page Books in Hitchin for some special needs advice and relevant reading material.
Control the room
Think about the age of the children in terms of room control. Clapping patterns might be ideal for primary school children, but inappropriate for older ones.
Be in charge, be firm and fair.
Work with the teacher.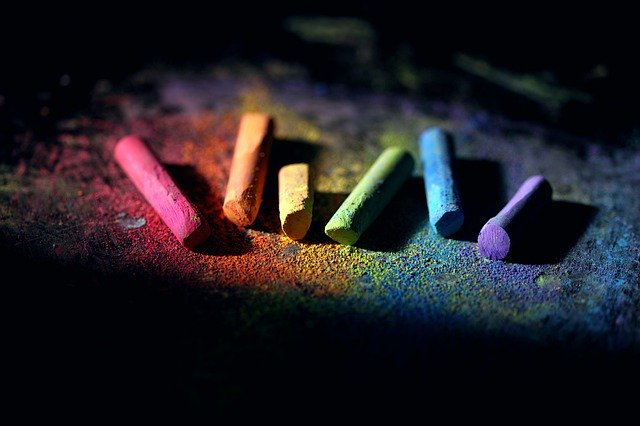 How do they control noise in the class, emulate their methods, or introduce your own?
Get buy-in from the pupils at the outset. Explain what you will be doing to ask them to stop talking and do that. Don't start shouting over the class – you will lose your voice and control.
Rarely some teachers are not great at class control. I've been in classrooms where the teacher shouted all day and was disrespected by the class.
Feel free to impose your own class control methods and ensure you get the class to listen.
Who are the stakeholders?
The teacher may have booked you and wishes to demonstrate to the head or governors that it was a good investment.
Help them achieve this.
If they visit the classroom to see what's going on, include them in activities if possible. Perhaps you could leave something behind, to demonstrate what the children have been working on. Gain feedback from the teachers/children to help justify the investment.
To every teacher out there who runs successful school events every day, I take my hat off to you. I'm in awe of the amazing things you do with our children every day. Be a teacher for a day and you will get to see how hard they work. Very rewarding work and worth all the effort.
Wishing you good luck with your school events.