The perfect recipe: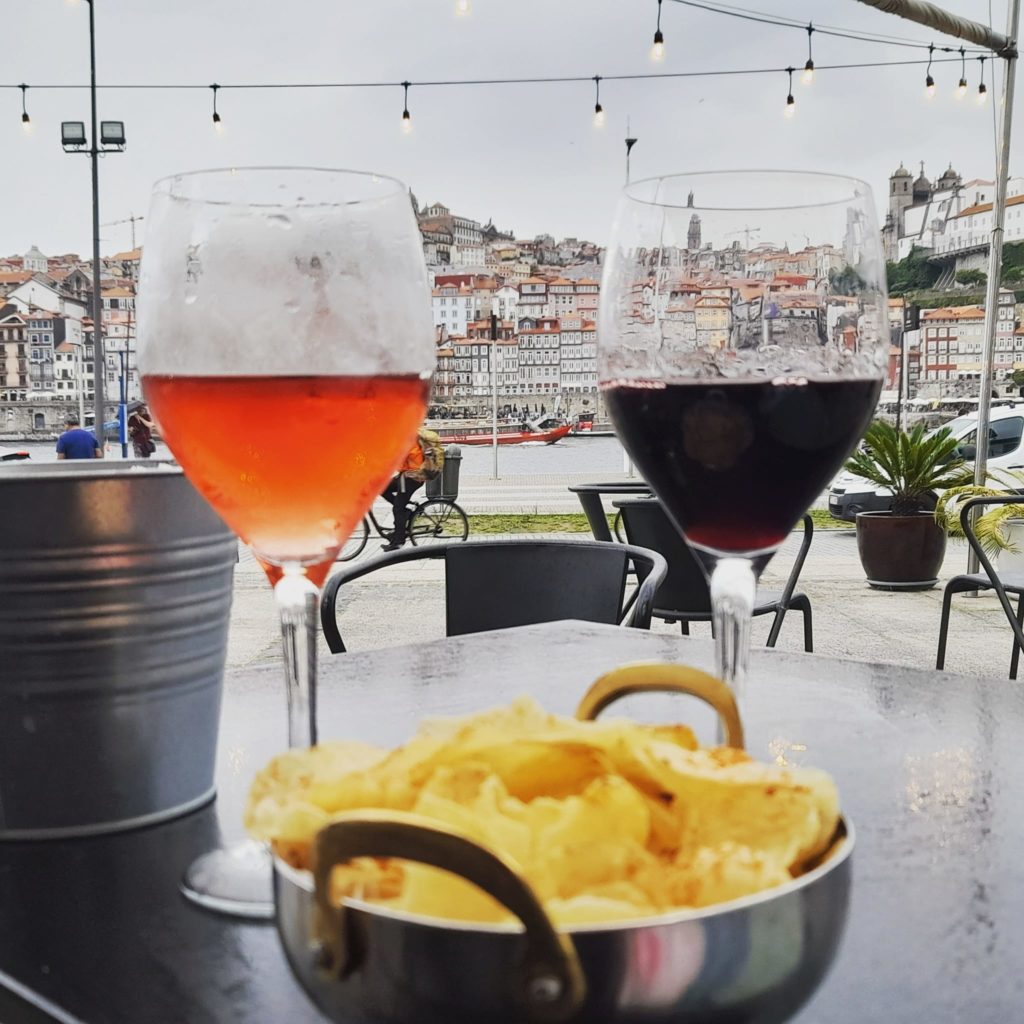 One special friend
Joint obsession with all things food and drink-related
Milestone big birthday
Mission to have some fun
What better way to celebrate than head off as a couple of Foodies on Tour!
Trust the Process
My friend is a bit of an intrepid traveller and loves nothing more than trekking up mountains in far-flung places. As exciting as that sounds, I'm usually a bit less adventurous. This was her special trip, and I was rather anxious to hear what would make the shortlist.
I decided that whatever she really wanted to do I was going to say yes and embrace it.
She said because it was us, it had to be about the food, and she decided on Spain and Portugal. My perfect option. Trust that process folks and look what happens.
The Itinerary
Fly to Bilbao – because the Guggenheim was on the bucket list (one-night stay in a hotel)
Head to San Sebastian (two-night stay in a hotel)
Back to Bilbao to catch a flight to Porto (three-night stay in a hostel)
Bus from Porto to Lisbon (three-night stay in an apartment)
Fly home
Bilbao
If you ever find yourself in Bilbao, if only for a quick stopover – factor in a trip to the Guggenheim. 
Oh, my word what a breath-taking place.
As this is about the food of our trip – watch this space for more on the Guggenheim soon!
We only had time for one evening meal – so on the recommendation of our hotel owner, we headed to Café Iruna (follow the link to see the amazing décor). As we were a little later, there was not such a huge selection of pinchos (bite-sized tasty morsels served in all the bars) so we ordered off the menu. A fresh tuna salad and some amazing croquettes were very tasty. Not sure what we drank that night, it was white, cold, refreshingly crisp and so reasonably priced.
San Sebastian
What a beauty. Well worth a visit if you have not yet experienced the delights of this wonderful place. With sea, sand, bars, beaches, and such a wonderful selection of places to eat and drink you can't fail to love it!
We started in a bar called Cote in the Old Town with a fab G & T. There was a decent gin menu on offer and the barman really took care zesting fruit and adding rose petals to give a wonderful fresh taste.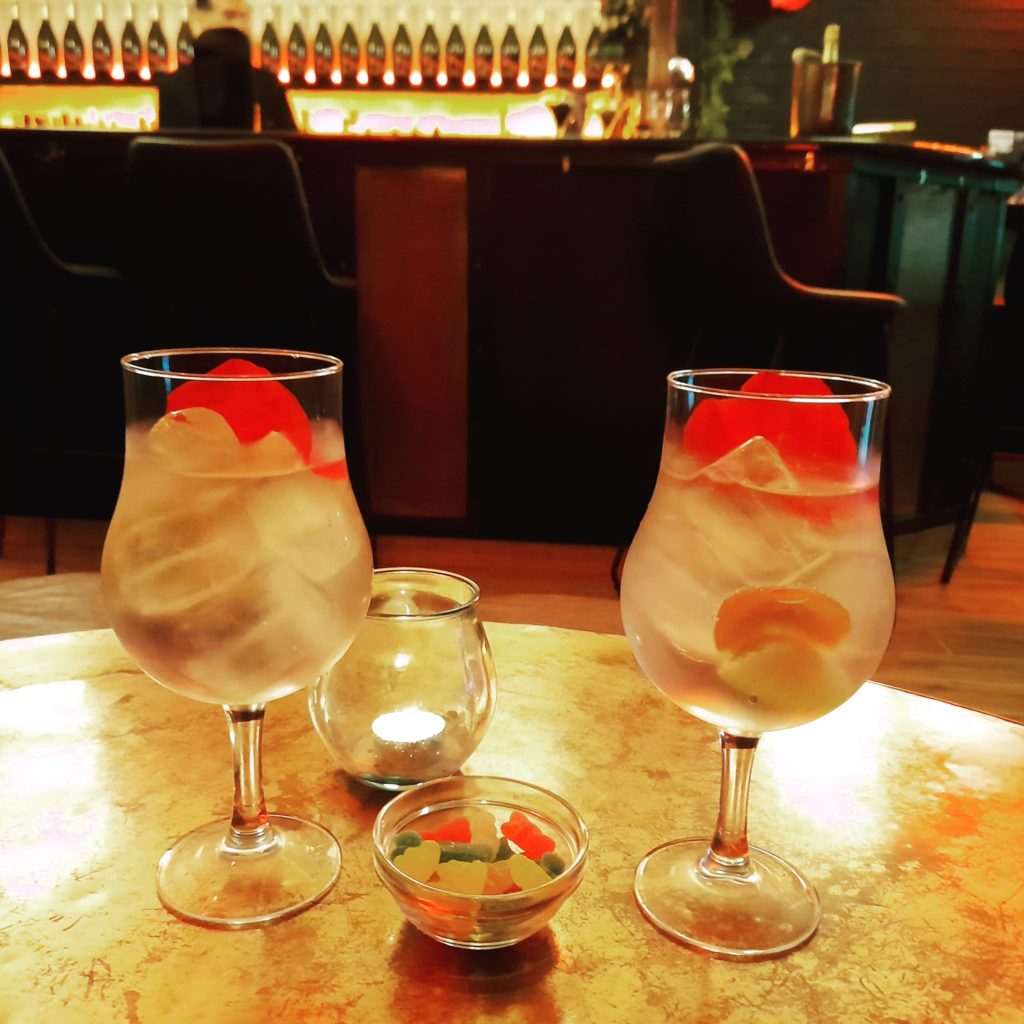 Again, on the recommendation of our hotel/guide books, we headed for pinchos/drinks at various different bars. Quite an experience, very buzzy and busy and a little tricky to eat at times.
Delicious tasty morsels but sometimes a little too mad for us if we are very honest. We ended the evening at the must-have cheesecake place La Vina – Tarta de queso (Basque burnt cheesecake). It really was an experience not to be missed.
After some sightseeing the next day, we ended up at a wonderful seafood restaurant by the harbour and enjoyed a long lazy seafood lunch with a lovely bottle of vinho verde. That evening was spent at a couple of quieter establishments, with more pinchos and wine. Perfect
Porto
If I could recommend anything, start your trip in Porto with a food tour. We opted for the vintage food tour with Taste Porto, which as well as covering lots of wonderful food and drink, also covered lots of fascinating history too. Our guide Miguel was brilliant and extremely knowledgeable.
A food tour gives you the low down on all the fabulous foodie secrets of the city, usually shared by a local with all that insider knowledge.
We enjoyed meals by the Duoro (with wine to match of course), little hidden bars and small plates, a picnic with food from the market (I ate a fig that will never be forgotten it was that good!), and the best Pastel de Nata EVER. Made on the premises with artisan coffee you must go to Manteigaria – Fábrica de Pastéis de Nata just WOW.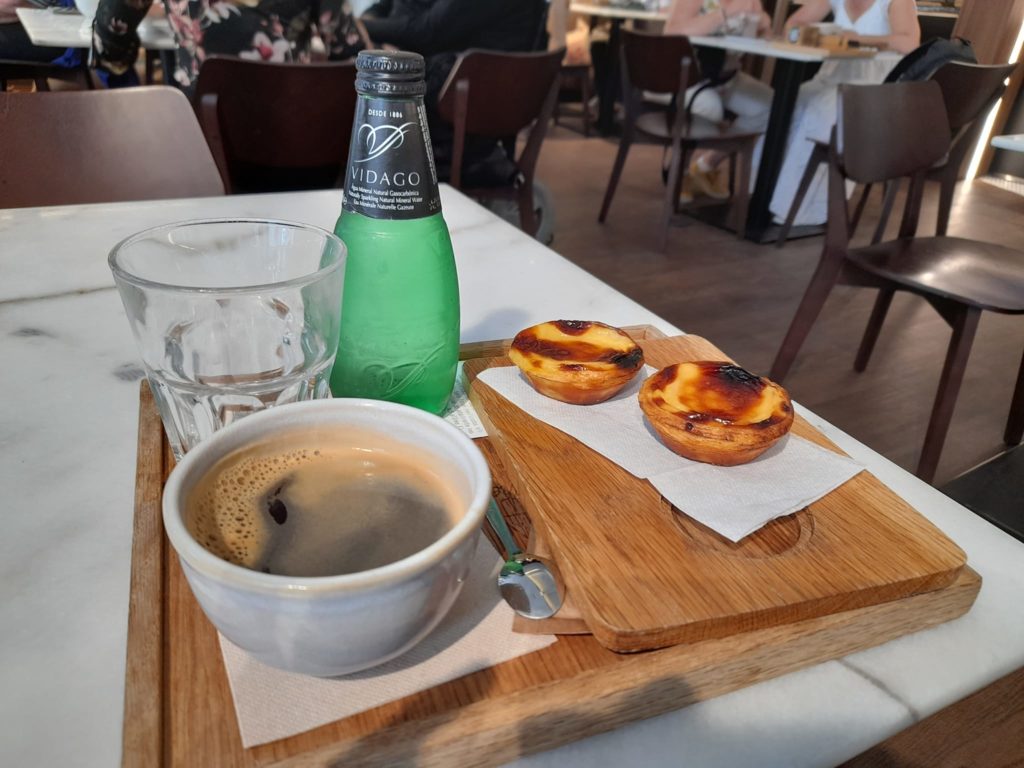 Tinned sardines, fish pate, wonderful soap, and good chocolate also filled our bags to bring away!
Lisbon
Last but certainly not least was Lisbon.
It was extremely busy while we were there, and you need to do your research on where to eat. There was a constant vying for your custom, and we found this a little tedious at times. We had a couple of slightly disappointing experiences, but this was more than made up for the two best experiences of the whole holiday food-wise!
Dinner at Ofício Lisboa was I think, the best meal of the holiday. I'll let the pictures do the talking.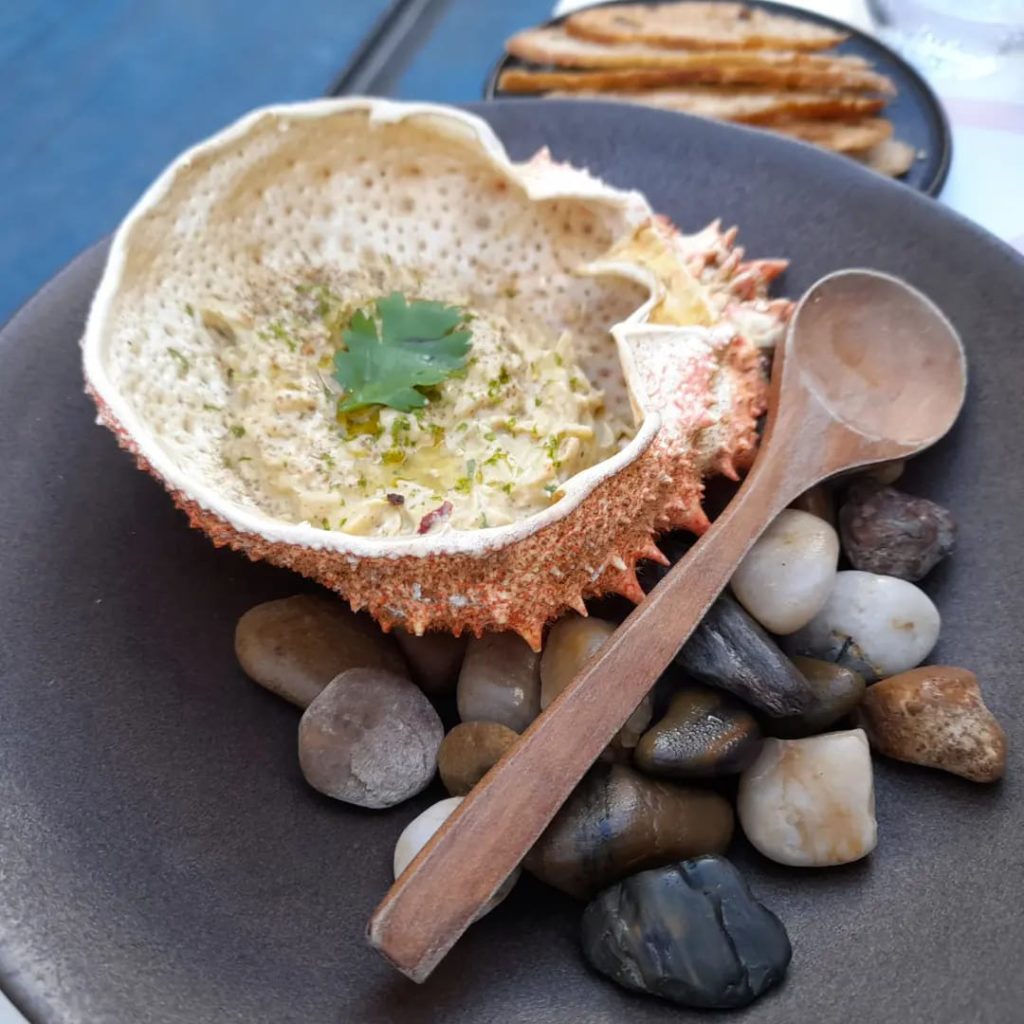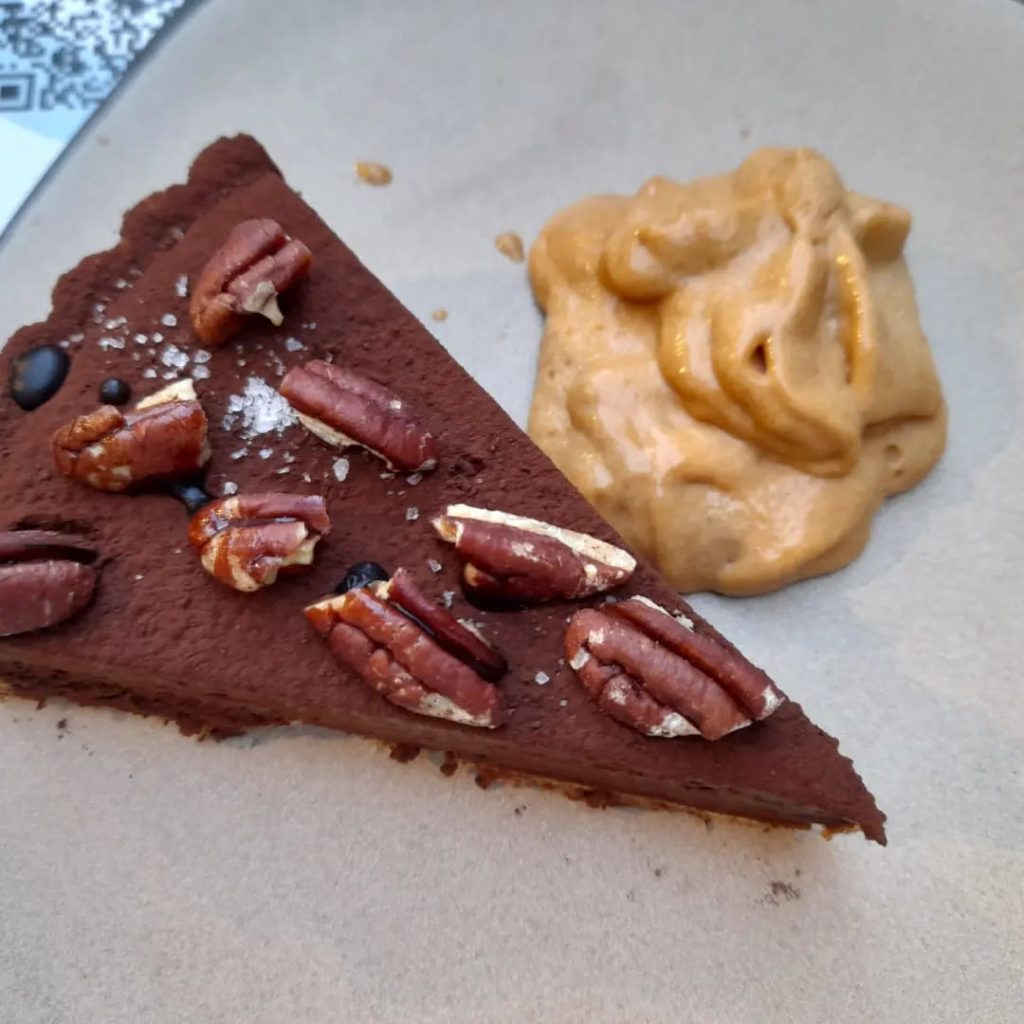 On our penultimate day, we took the train out to Cascais and had a wonderful walk and lunch by the ocean.
We started with giant grilled prawns, followed by sardines, and finished with some local almond tart. Highly recommend a trip there, escaping the crowds and enjoying good food with a wonderful backdrop!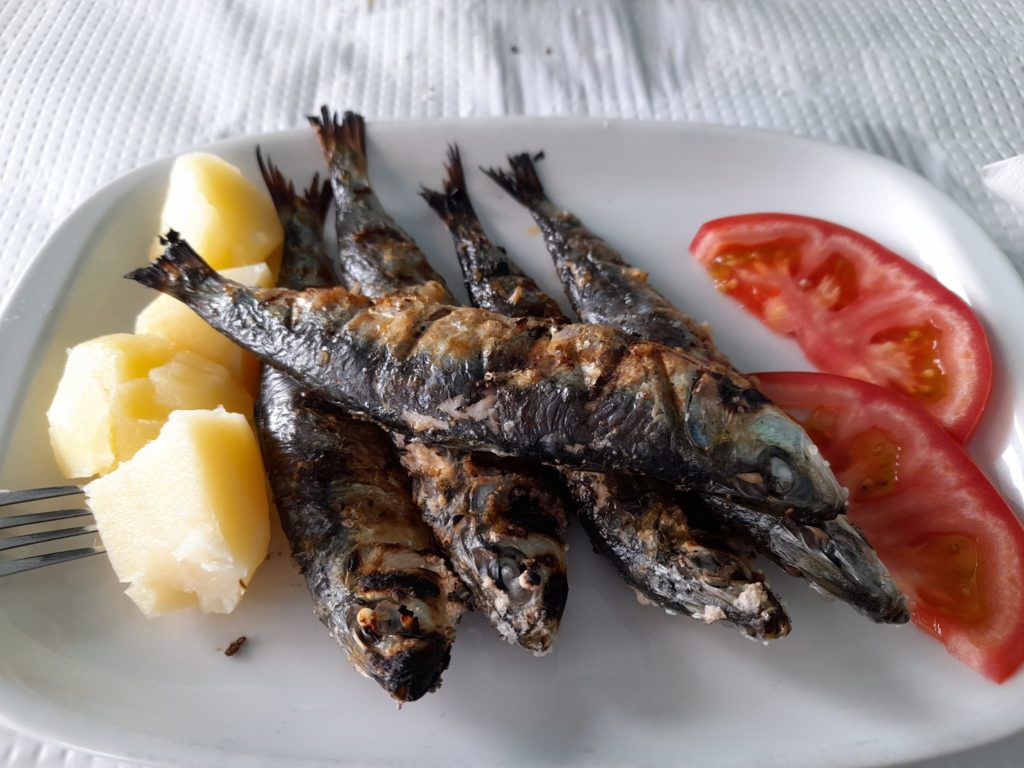 Now how to top that?
I'm already planning what might be on my big birthday foodie trip!