Chocolate vodka can be used in various ways – my favourite is using it in a Bloody Mary!
This is a very easy recipe. You can buy cacao nibs from a good supermarket or chocolate shop. The only difficult part is the patience you need! It takes about a month to really infuse all those good chocolate notes into the vodka!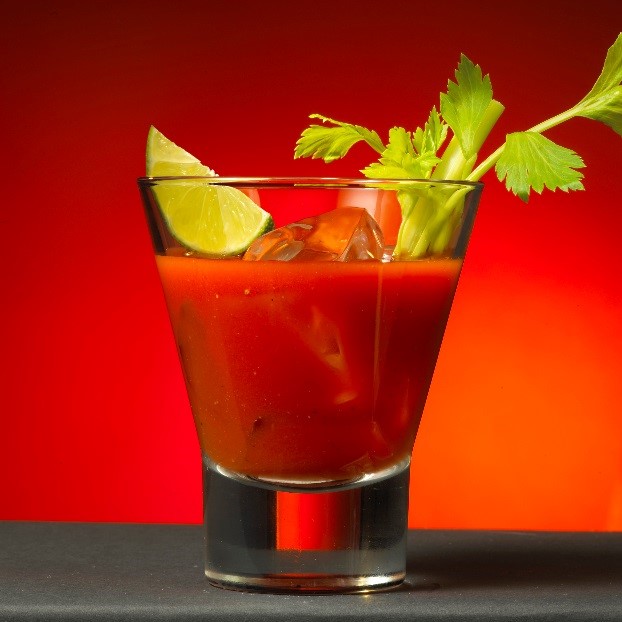 Chocolate Vodka Recipe

1 litre bottle of vodka
200 – 250g roasted cacao nibs

Remove enough vodka from the bottle to accommodate the cacoa nibs.
Add the nibs to the vodka and leave to infuse for about a month
Shake every day
Strain the infused mixture to remove the nibs
Use this is a cocktail of your choice to really add something different and interesting to the flavour profile.
I love to use it in a Bloody Mary!

Chocolate Bloody Mary

Make up a jug of spicey tomato juice to use in your cocktail(s)!
To the tomato juice add:
a few drops of Tabasco
a slug of Worcestershire sauce
celery salt
fresh lime juice to taste
(some like to add a little dash of sherry – I tend to leave out this element for the chocolate version)
If you have any, grate in some fresh horseradish for an extra spicy twist!
Mix well
Put lots of ice into your glass and pour on some chocolate vodka (to taste)
Add your spicy tomato mix
Add a good grind of black pepper and finish with a lime wedge and a stick of celery as the perfect stirrer!
A great cheat!

Buy some Big Tom tomato juice (from the supermarket) which is perfectly spiced and finish as above.
It will make one of the most delicious Bloody Mary's you've ever tasted!
What would you make with a bottle of chocolate vodka? Why not pop over to my Facebook page and let us know.
I like to offer one of these at the start of a dinner party. Why not follow some of my other tips in my guides to hosting the best dinner parties!