There is one main reason that you would want to book a chocolate workshop obviously, because of the star of the show, chocolate!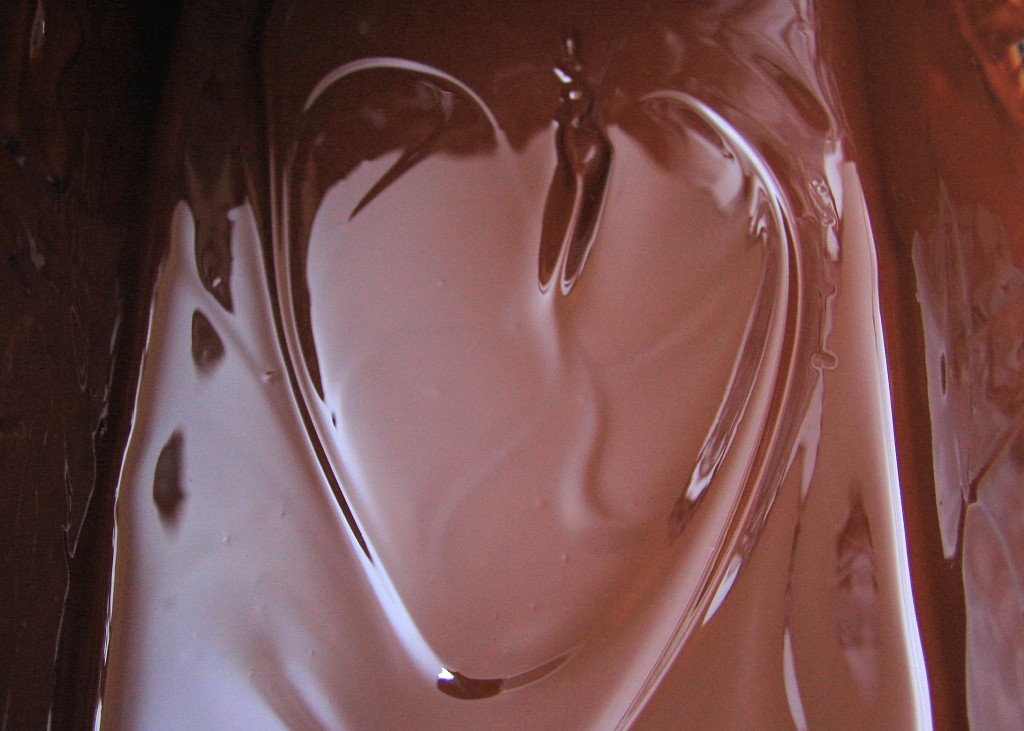 There are other reasons too, and some might just inspire you.  
Here are my 10 reasons to book a chocolate workshop:
The Chocolate
Of course, it's top of the list and has already been mentioned in the intro. Chocolate at one of my workshops is not just any old chocolate, it's quality Belgium chocolate, with a higher cocoa content. There is a whole VAT of molten Belgium chocolate too, which contains up to eight kilos. We are talking quantity as well as quality.
Variety is the Spice of Life
Not only will you be working with a VAT of delicious chocolate, but you will also be tasting lots of other couverture chocolate. What's couverture chocolate I hear you ask, well that would be telling. 
Come along and find out about a variety of different chocolates, flavours, and cocoa content, and learn what chocolatiers work with to make all the magic happen.
A Cosy Environment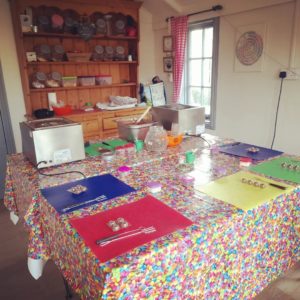 Come and visit the summerhouse at the end of my garden. It's a quiet little chocolate oasis, that is warm and welcoming as well as filled with the aroma of chocolate. We're waiting for you.
Spend Quality Time
It's good for you to escape from everyday life and do something creative and tasty. Whether you attend on your own, with a friend, or as part of a group, this is a shared experience where the time is just for you to focus on the job in hand, nothing else. You juggle so many balls and sometimes it really helps to put them all aside and just be able to think about one thing – making delicious chocolates to take away and enjoy. If you do attend with loved ones, it provides the perfect opportunity to spend quality time together and create memories to cherish.   
De-stress
Quality time out helps you to de-stress and forget about all your other commitments for just a couple of hours. The act of dipping, making, smelling, and concentrating on your chocolate-making will ensure that the chocolate is able to work its magic and help you separate from all the worries in your life (even if just for a short time). Here are some other ideas. Workshops are really a bit of chocolate therapy and what better therapy could you think of than the chocolate variety?
Improve your Chocolate Knowledge
We pop into the shops and buy chocolate whenever we feel like it. Where is a grown? How is it processed? Learn something you didn't know about chocolate when we cover the bean-to-bar story at your workshop. Here's a little history for you too.
Learn a New Skill
Have you ever worked with chocolate before? Having a go at a new skill can be a little daunting, but the workshops are light, fun, and accessible for all. You will learn about tempering chocolate, dipping fillings, and finishing techniques, as well as hand-piping. Maybe you would like to take some of these skills home to use in your kitchen. Learning something is good for you, it boosts your confidence and is life-affirming.
Have Some Fun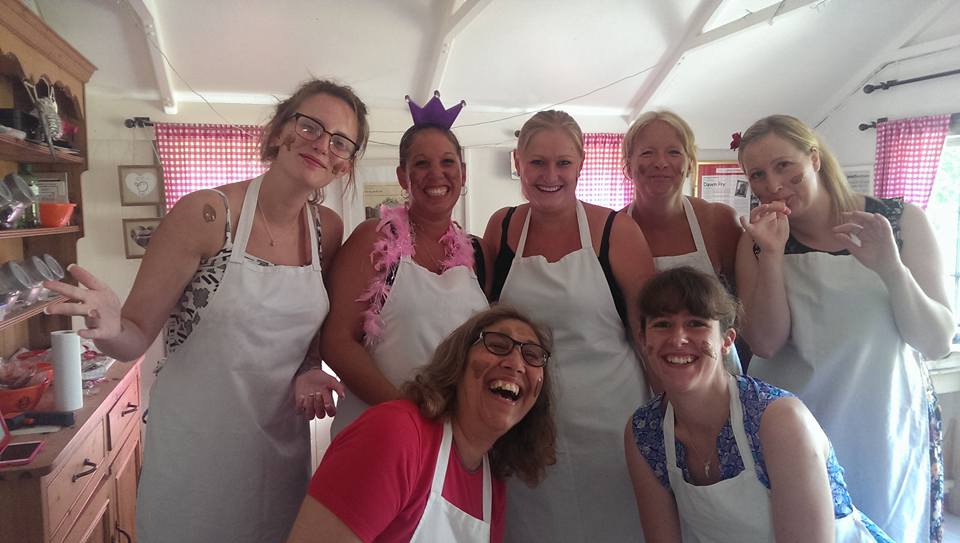 Fun is important, and so often life gets in the way. It's my job to ensure that all the ingredients are present for you to be able to have fun at my workshops. Whether that's meeting new people, learning new skills, or enjoying the making, tasting, or even packaging process. Everyone is made very welcome and looked after to the best of my ability. My aim is to be your hostess with the mostess (chocolate too of course)!
Chocolate is Good for You
OK, admittedly, not all chocolate is good for you. The good people at Cocoa Runners have covered some of the research here. The darker the better (and we get to sample some of the dark side in a workshop). You also get to taste some real cacao. 100% cocoa in the form of cacao nibs. Not sure if they will replace your treats at the cinema, but I love them. Why not come and try them for yourself and see if they take your fancy too?
A Sense of Achievement
Enjoy the fruits of your labour. You took time to make lovely chocolates and now you are going to take them away, admire and enjoy them (and most likely share them with others). Many of the roles we do now, don't result in us using our own hands to create something. We are at screens all the time. Making something from scratch gives you a sense of achievement. Now that feels so much better than buying a box of chocolates, doesn't it?
If my 10 reasons to book a chocolate workshop has made up your mind, you can find a date to suit you here.