I love people (and chocolate too of course) which is why I created The Melting Pot. Creating the best possible experience for customers is a true passion of mine. A workshop environment provides a golden opportunity to really cherish every guest and ensure they leave happy (with bags filled with chocolate)!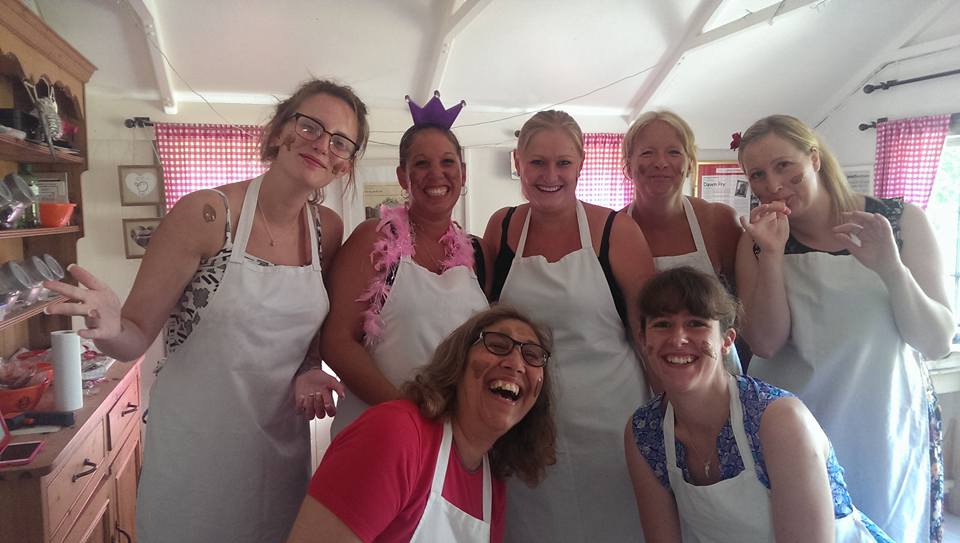 The Customer Journey
The experience itself is just one part of a journey for my customers – one that starts long before I'm aware of their presence. They will be experiencing my business via my website and social media platforms. I must build a relationship with them (whether they decide to take part in a workshop or not). I need to keep in touch over a period of time, strengthening our connection until they are hopefully ready to buy.
Your Business Personality
I work hard at creating the right business personality for The Melting Pot. This involves first impressions. The way I present myself and my business. How I act on social media, my writing style, aiming for quick response times, sending regular newsletters, and of course, my workshops. I'm fascinated by learning more so I always ask for feedback too. Gaining insights from my customers means I can continually review, hone and improve what I offer.
Getting Sticky Customers
One business entrepreneur once said to me "I want what you've got in your business – I can't quite put my finger on what it is, but I want it in mine."
Never one to pass up a challenge, I set to identify all the elements that go into creating a great customer experience.
I created a workshop called Getting Sticky Customers. We cover all the basics on getting good at creating the best customer experiences and I added chocolate into the mix too! The aim is to get our customers to stick around while we might get a little sticky with the chocolate too.
What makes great customer experience?
My aim is on building the best relationships with clients (and creating a 'WOW moment' now and again to really make me stand out from the crowd). It starts by doing exactly what it says on the tin. If you mention it, it needs to work in the way it's described/expected. Simples but so many companies don't do this. Until this element is nailed, don't bother trying to make your customers go WOW as it won't work.
In my opinion, it's not about theory, spouting statistics on customer retention, and yet more examples of bad customer service stories (yawn, we've heard them all before). It's about getting in the right mindset, sweating the small stuff, and noticing examples of what we CAN DO to create some WOW moments for customers. It's about getting inspired!
Mindset Matters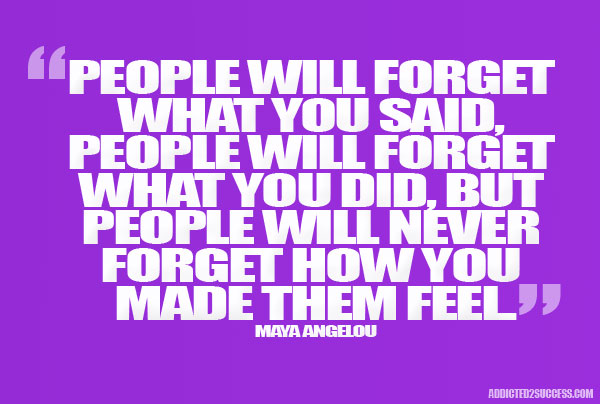 I believe the biggest factor is my mindset – how much genuine emphasis I put on making things the best for my customers really matters. If anyone is going to part with their hard-earned money and spend it with me, I really care that I do my best for them. That has to come above anything else.

Then I keep a close eye on all the operations, customer interactions, and managing expectations. If you spell out how something is going to work, the customer understands the process and is not left to worry. The way I act on the phone, at events, such as conferences or networking, face-to-face meetings, and via written word all count. I am always the face of the business in whatever setting I am in.
I need to ensure the basics are working properly first – it's as simple as doing what I promised I would. If I can't do that I need to hold up my hand and explain why. I then need to keep in touch and keep the customer informed of what's happening and when to expect a result (or not). Only then can I look at how I might create some WOW for customers.
This has to be done authentically, and I have to be myself, albeit a 'business-personality' style version of me! Don't try and be false, or act in a way you can't sustain. That's just exhausting and people will see through it eventually.
Add Chocolate
Mention chocolate and some of the work in getting people excited is done for me, I do agree. But get the experience wrong or treat the customers badly and no amount of chocolate will win them over.

If you are interested in working with chocolate, here are five reasons that might be of interest!