The hens are coming…..you may think it's time for rah, rah, rah, noise, and full-on energy. Remember, not all hens are created equal!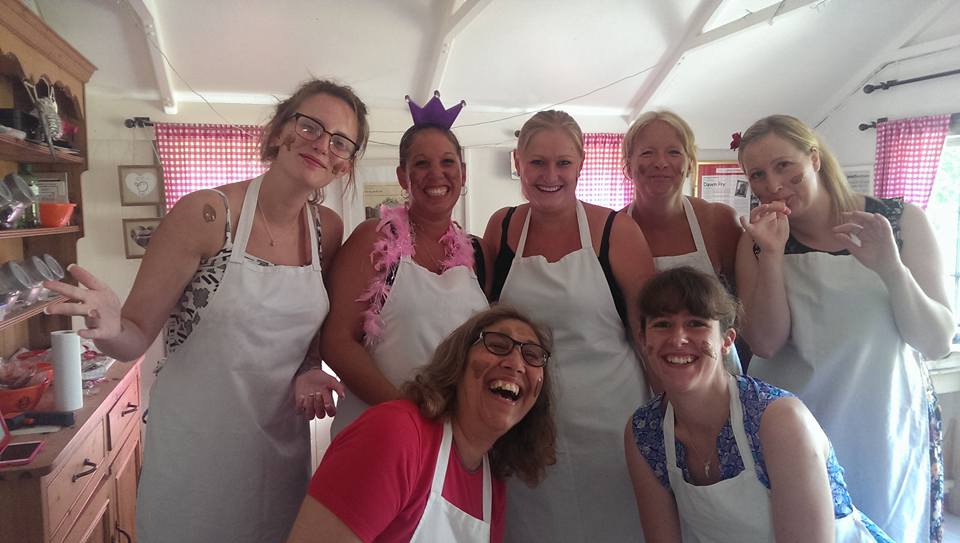 After many years of welcoming hens to my workshops, here's what I think makes the best hen party experience:
Chief Organiser
You have been put in charge of the hen party celebrations. It may be that you know the whole group, and what they like and it's all pretty straightforward. Possibly, you don't know everyone, and you are catering for different ages, people you don't know at all, and trying to come up with something to please everyone.
Maybe you are somewhere in between?
Whatever the scenario, you feel responsible to ensure that arrangements go smoothly and the whole group has a good time. That's quite an undertaking!
Here 's a list of hen parties hates compiled by Hitched (so you know what to avoid).
When choosing or booking an event with a company, you really need to trust that they will look after you all properly.
Here to Help
One thing I preach to anyone going into business is the importance of customer service.
It's not just what you do when you have people in front of you, it's the whole customer journey that's so important.
Imagine how much pressure the organiser feels to get this right, their reputation is on the line. Demonstrate to them that you have really thought about what they might be going through. Reassure them that you will do your utmost to look after everyone and give them a good time to the best of your ability.
Communicate clearly and in a timely fashion. Always do what you say you will, even if something goes awry, keep in touch and let them know what's going on.
It's time to hand over any worries and concerns and leave them with me.
Why a chocolate workshop?
You may think that's a silly question. Usually, you are onto a winner if you are adding chocolate to an event, however, it's the inclusivity of the workshop that makes it ideal for mixed ages and abilities.
It's not a drink-fest (although you can byo for break-time if you like a little fizz with your chocolate) and that makes it ideal for younger participants or those that don't like that sort of thing.
If you are a group that likes to party on into the early hours and don your dancing shoes, that is something you can arrange for after the workshop. Nan, mum, and/or auntie can come along and join you all later, or head home for an early night!
Everyone gets to be creative, make and taste delicious treats and go home with bags of goodies that they have made. A shared experience is something that remains in the memory banks for many years to come.
It's the perfect way for everyone to get to know each other better ahead of the big day.
At the chocolate tanks
You've all arrived and it's my turn to make your visit as memorable as possible. What sort of group are you?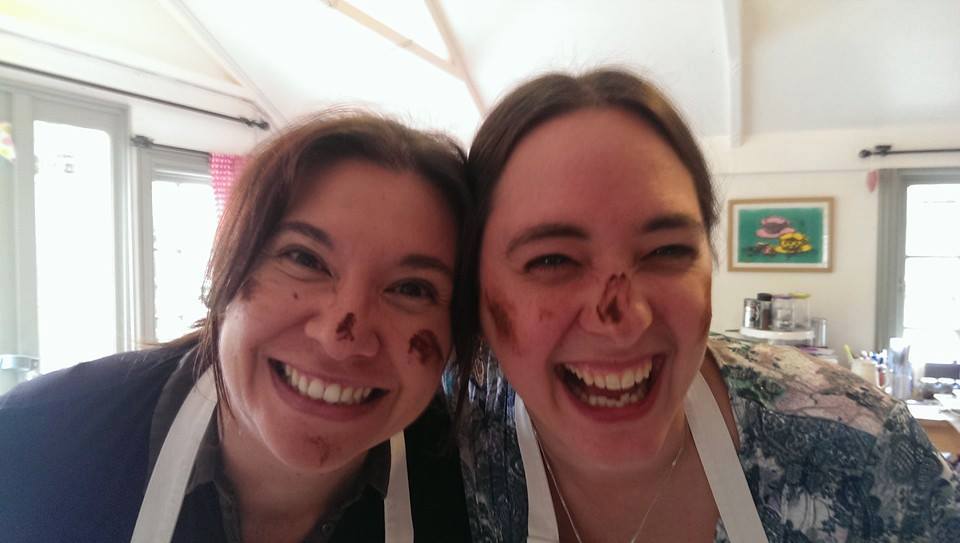 A group is usually an interesting mixture of personalities. There will be louder ones, who really spark up proceedings and are game on for anything. That's great, but how does it feel for the quieter ones? They matter too, so it's my job to balance the group dynamics and ensure that the quiet ones feel just as comfortable in the group and don't get swamped.
Some groups find the whole 'hen party' vibe a bit too much, and just wish to quietly create some chocolates together and have a nice time. Other groups are up for the full monty! Everyone is welcome to be what is best for them.
The Lollipops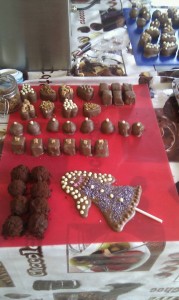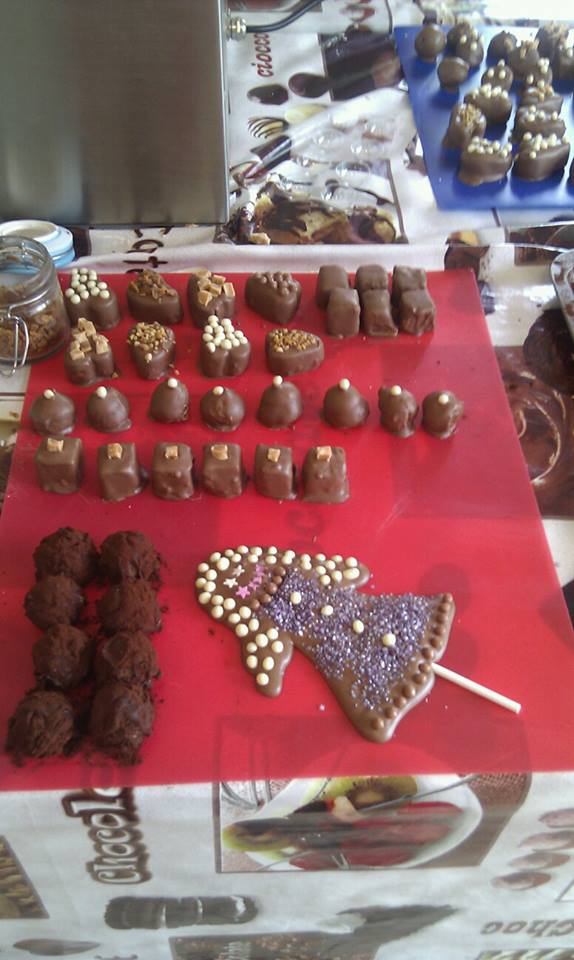 If I want to gauge how a chocolate hen party is going to play out, then the lollipops that each creates would give it all away. Each attendee designs and pipes their own lollipop onto a stick using a piping bag of molten chocolate. Hearts and flowers are popular and, yes, you've guessed it, lots of ruder versions too!
I always like to tell everyone that they can't shock me, I've seen it all (and I think I have)!
One of the best creations was made by a former hen party attendee, who did the bride-to-be!
Get Ahead
Diaries get busy for everyone attending and the person delivering the experience especially if it's hen party season.
Make contact as soon as possible – you can always hold a date provisionally while you check with the group.
Action creates momentum.
If you have been discussing options for ages, but not coming up with a consensus, making a booking with something you think will appeal to everyone will galvanise the decision process.
Hope to see you at the chocolate tanks soon. Stags and Stens are very welcome too.