As a small business owner, you are in a unique position to create some wonderful customer experiences in your business.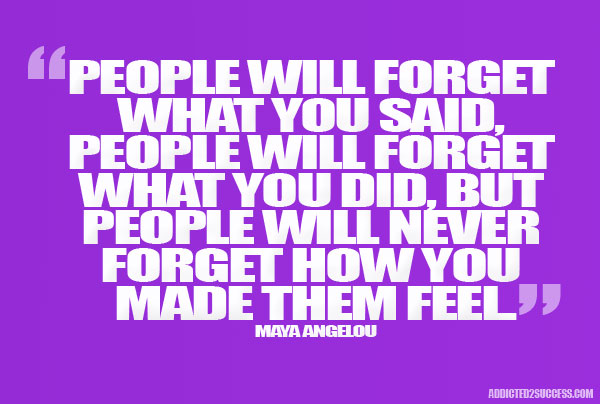 Make it a top priority, it will reap rewards.
Here's how to work in some WOW for your customers:
The J word!
Yes, your customers are embarking on a journey with you.
This experience starts before you know they are looking at you.
Your business personality, via your website and social media platforms, is providing an impression of you and your services/product.
Have you created the right impression to attract your ideal clients?
Is the journey to purchase something clear, correct, and delivers exactly what is promised?
Not everyone is ready to buy right now.
How can you ensure you encourage further interaction?
Create a strong business personality
Be you. You may be providing or selling something that many others do too, but no one else is you, so you will bring something unique to the interaction.
People see through fake and quite frankly, we have had enough of that sort of thing – be authentic and customers will love you for it.
Feel the fear often. If you are sharing a story or posting something that brings a little fear into your being, then you are most likely hitting the right note. We are programmed to be reserved, especially in a business setting, but bring your whole self and your customers will feel they have got to know the real person behind the brand.
Keep in Touch
Provide some useful information.
Write a blog!
Send out a fact sheet or relevant information that would prove useful for your customers.
Invite them to subscribe to a newsletter – then regularly write to them.
Not everyone is ready to buy when they first meet your business. They may be ready to buy some months down the line.
Keeping in touch provides an opportunity to strengthen a relationship with a potential customer. It may also provide an opportunity for previous customers to buy again.
Be Disciplined
Post regularly on social media channels.
Deliver the newsletter when you said you would.
Respond quickly to enquiries.
ALWAYS do what you said you would, or explain why you can't.
Gain Feedback
Ask what people liked and didn't like about working with you.
Listen to what is being said.
Hone and improve where you think it's necessary.
Talk about what you have learned, inform clients of changes you are going to make.
Get the basics right
You can provide fancy gifts and make grand gestures as much as you like. If you are not providing exactly what you said on the tin in the first place, then this will fall very flat.
Review the whole journey a customer will experience with your business and ensure that everything works properly.
If you employ staff, make sure you train them properly and empower them to be able to make the right decisions.
The right mindset
As soon as we mention customer service, you start to be bombarded with examples of disasters and sob stories. They might be amusing, or we may learn a lesson or two – but this is not the right mindset for creating some WOW.
Let's give examples of how a company turned a disaster into a success. Let's get thinking positively. Most importantly, let's try and get in the mindset of our customers and focus on their needs and what would make them happy.
A wonderful opportunity
Here's the great news. You only have to do exactly what you say you will do to win some brownie points from your customers.
Then, and only then can you start to add in some WOW.
These are little extras that make you stand out from the crowd.
I recently came back from a camping trip. Each night the owner would drive around and deliver giant marshmallows on sticks for the guests to toast on their firepits. She did it with such joy and enthusiasm, we all looked forward to the marshmallow run each evening. Inexpensive, a bit of fun, but a huge tick in the WOW department.
Word-of-mouth recommendations are the holy grail of marketing. Nothing says buy from this company than a friend talking about a great experience.
Here are 100 Ways to WOW that you might find useful!
Chocolate Works Wonders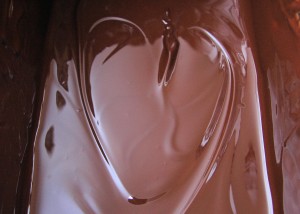 Add a little chocolate into the mix and you have a wonderful recipe for success.
My Getting Sticky Customers workshop works with teams and business owners wishing to focus their efforts on customer experience and of course, includes chocolate.
"Having time out from everyday work to focus on what we do and why we do it was amazing! The session has reinvigorated my desire to help and wow customers and to make a difference to someone's day. Dawn is excellent at making you think about things in a different way – lots of light bulb moments for me!" Sarah Henson, delegate, Solihull
What customer experiences have been positive for you – come and share your story on my Facebook page.
Or maybe this has inspired you to start your own business because you know you'd be brilliant at creating some WOW moments for your customers? Why not give us the opportunity!