A list of 100 ways to unwind – because it's all about YOU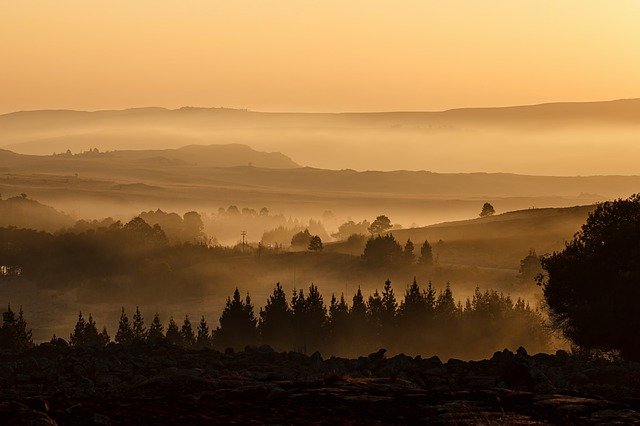 Breathe – sit quietly, notice your breath in and out, breathe deeply
Walk barefoot on the grass
Sign up for a yoga class
Have a PJ day
Light a smelly candle and let the smell calm your senses
Take a long, hot soak in the bath
Meditate – as little as 5 mins a day can be beneficial, set a timer, get quiet and let thoughts flow, you can download guided meditations if that is helpful for you
Visit the woods – hear the rustle of the leaves, the snap of a twig, notice the light filtering through the canopy, the majesty and strength of the trees
Start the day with some yoga poses (use youtube to find out how to do them properly)
Visit the sea, listen to the sound of the waves
Watch the sunrise, notice the potential in a new day
Watch the sunset, notice the beauty at the end of the day, and be thankful for at least one good thing in your life right now
Celebrate a full moon, stand and wonder at the bright moon in a vast sky
Sign up for a Pilates class
Take a walk in nature – notice your surroundings, the sounds, the fields, the trees, the sunshine, the rain, the sky, the clouds
Read a book
Journal your feelings – find a lovely notebook and write regularly
Go for a swim
Visit the mountains, take in the view
Drink lots of water
Enjoy some peace and quiet and some alone time
Go for a jog or run – studies have recently shown and even a short run each week is beneficial
Sit by the bank of a river and watch the water flow, imagine your worries flowing by
Get baking or cooking and notice the lovely smells permeating the home
Have a cuppa
Talk to a good friend
Visit a museum
Buy a colouring book and some decent pens – do some colouring
Watch your diet, enjoy eating healthy foods and avoid too many sugary snacks
Can you break down what you are worried about? Set aside sometime each day to worry – instead of allowing worries to undermine you all the time, say to yourself, you will worry about that at 'worry time' and sit and think about all those things that are worrying you in detail. Some you may be able to fix, some you will not. Acknowledge each thing you are worried about and then move on until the next worry time.
Go to a fitness class
Stick on your favourite tune and dance around the kitchen
Watch something easy and light on TV
Listen to your favourite podcast
Read/watch or listen to someone inspirational – Ted Talks have lots of wonderful options to choose from
Book yourself a massage or other beauty/relaxation treatment
Eat a little dark chocolate
Declutter a cupboard, a room, or a space such as your desk
Do a crossword/quiz or sudoku
Have a laugh; listen to comedy, joke around with friends, watch a comedy show
Draw or paint something
Do your favourite sporting activity
Take up a new sporting activity
Spend time with animals – visit the zoo or a farm
Take the dog for a walk or spend time with your pet(s), join in with a friend on a dog walk if you don't have a dog yourself
Play an instrument
Hug a tree
Watch children playing
Do some retail therapy – maybe just some window shopping will be enough
Create time in the day to think or daydream
Go for a cycle ride or a spin class
Go fishing or sit watching someone else fishing
Climb a hill (or mountain) and enjoy the view from the top
Visit an art gallery
Watch a film at the cinema
Go to the ballet/theatre
Buy yourself some flowers
Work in the garden, allotment or help someone else with their garden/allotment (even a planter or window box will suffice)
Be grateful for what you have
Try essential oils and aromatherapy
Visit a comedy club
Go to a festival/music gig
Think about your next holiday, do some research and book something to look forward to
Get organised, make action plans and lists and tick things off as you go
Visit a coffee shop, buy your favourite drink and sit and watch the world go by
Knit or crochet
Learn to play a new instrument
Do something mindless – some housework, clean the car, organise a drawer
Smell the roses – notice the aroma from your favourite blooms
Write something – a blog or some fiction
Buy yourself a little treat
Take a power nap
Look at some inspiring photos
Visit a spa
Organise your emails and sort your inbox
Write a letter to a loved one
Visit a church or cathedral and wonder at the amazing architecture and history
Visit a beautiful garden
Get an early night
Visit the library
Take up a new hobby/learn a new skill
Get up earlier and finish your 'jobs/tasks' earlier to create more free time
Visit a food market and marvel at the delicious wares on sale
Enjoy the sunshine on your face
Change your bedding and notice the lovely smell of fresh sheets
Skim stones across the water
Visit a beautiful lake and marvel and the view
Have a lie in or a duvet day
Go and watch your team play a sport
Plant a tree
Talk to someone – a problem is better shared
Ask for help, delegate something, you don't have to own everything
Remind yourself that perfection is overrated – good is good enough
Put on a facemask, or an eye mask
Watch a tearjerker film and have a good cry
Ask for a hug
Support someone in need
Light some incense. Scents like Sandalwood and Sage can help calm anxieties and aid relaxation.
Avoid negativity – don't judge others but try and separate your identity and emotions from it.
BE YOU!