It wouldn't be Christmas without chocolate.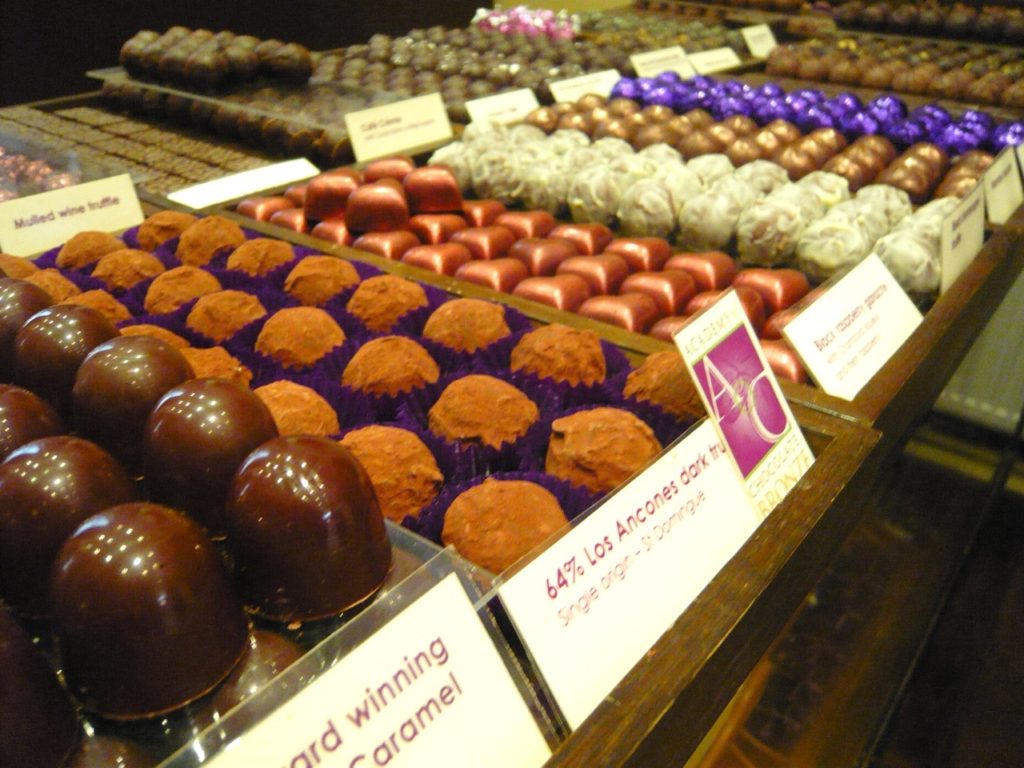 There is plenty already on offer in the shops. What bargains are out there for some of the old favourites? Let's also look at some mid-range and posh chocs if you want to change it up a bit this year.
What is the best chocolate to buy this Christmas?
Advent Calendars
You pop the same version in your basket each year and try not to eat the whole lot before you give it to the kids!
How about something a little alternative?
The Evening Standard has compiled a brilliant list of different advent calendars which include vegan, artisan chocolatiers, charity options, green, free-from, and even some alternatives to chocolate!
The Trusty Favourites
What do you have in your house?
Quality Street, Roses, Celebrations?
That big bowl filled with shiny wrappers is too tempting, and even when you are full of turkey you can't help dipping in on the way past!
Aldi currently seems to offer the best deal on Quality Street and Celebrations, with the price reduced to £3.50 for 650g. Morrisons are offering Roses at £3.99 for 600g or two tubs for £6.99, Tesco £4 for 600g or £7 for two tubs with a Clubcard (at the time of writing).
Mid-range Chocs
A couple of years ago we decided to ditch the chocolate tubs (we ate too many of them) and go for a little less in quantity but a little more up-market in quality.
We opted for a smaller bowl of Lindor chocolates instead. Now comes a real dilemma – what flavour(s) do you choose?
White, Strawberries and Cream, Milk, Salted Caramel, Hazelnut, Pistachio, Mint, Coconut, Orange, Dark or go for an assorted box?
If you are lucky enough to live near one of their shops, you can go grab some pick and mix.
Another good chocolate shop to consider is Hotel Chocolat. I love choosing their selector packs for each person sitting at my Christmas table and will offer these at the end of our meal. They are currently £12 for three.
Chococo, an independent company based in Dorset, has a fantastic range of chocolates on offer and a good online shop. Chocolate festive wreath cake (vegan option available) or a festive chocolate salami anyone?
Posh Choc
If you really would like to go, gourmet, this Christmas, then you might consider buying some chocolates from artisan chocolatiers.
William Curley, Pierre Marcolini, and Paul A Young are some of my personal favourites. Many of their creations are like works or art, they almost look too good to eat!
The Chocolate Society also has a wonderful selection of gourmet chocolates on offer. Cocoa Runners showcase brilliant and alternative chocolate bars, which you can buy as a one-off or sign up for a subscription.
If you are in London, a visit to Fortnum and Mason is well worth it for chocolate treasures. Or pop to their website where they say it how it is…… 'Welcome to Chocolate Wonderland'.
The posh chocolate world is a wonderful delight to explore. Enjoy!
Chocolate is the easy bit of Christmas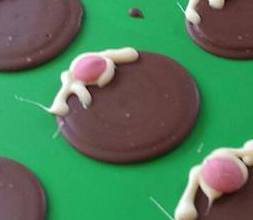 If you are feeling a little frazzled, here are some great tips to get ahead this Christmas.
If you want a bit of chocolate therapy, you may wish to come and make your own treats – to keep for you or pass on to loved ones. Gift vouchers are also available.  
Do come and share your fav chocs with us all – we want to know what you have?  
Happy Chocmas everyone.