Unless you have been hiding under a rock, you will have heard of the amazing achievements of a young 18-year-old tennis player that just won the US Open Tennis Tournament.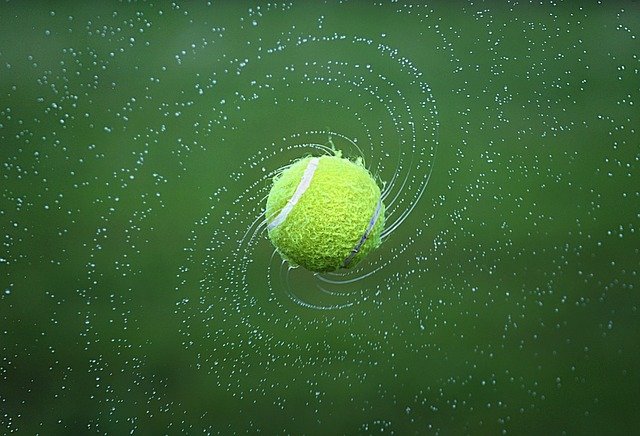 She had to win three rounds of qualifying matches before being able to play in the main draw. Ranked 150 in the world on arrival (having been ranked in the 300's only weeks beforehand).
No one who came through qualifying has won a grand slam tournament EVER.
What a belief, what a story, it truly is the fairy tale of New York! Emma Radacanu we salute you.
Yours truly has been playing tennis for years, not particularly well, but regardless – I love it.
If Emma might have inspired you to pick up a racket here are 5 reasons to play tennis:
It's sociable
You can't play tennis on your own. Well, you can hit a ball against a wall for a bit, but you need at least one opponent eventually. If you are a bit of an old bird like me, then doubles it is!
You are needed to form part of the quartet, so once you've committed to play you need to show up or you let everyone down.
A post-match coffee and catch-up are great too!
It's exercise that never feels like exercise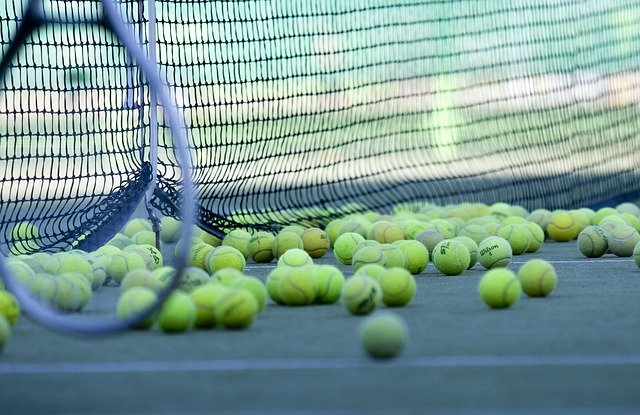 That's my experience of tennis. I'm not a fan of gyms or running and tennis is something I love that never feels like exercise at all.  
Warming up with a series of stretches first is a must. You don't want to injure or damage muscles. 
Once in play, you are running around after the ball. Increasing your heart rate and using your arms and legs in equal measure. Hopefully, you are winning some points along the way.
Professional tennis players have a great all-round physique. Good muscle tone, with no over-emphasis on any part of the body. At their level, they wear out and have injuries of course, but plenty of members of my tennis club are still playing into their 80's!
Play regularly and get better
Admittedly some tennis clubs can be expensive to join or feel a little cliquey. There are friendly options and different price ranges out there, as well as plenty of free courts around too. You need to find what works for you and your budget.
I find a commitment to pay my monthly membership fee motivates me to play multiple times a week to ensure I get value for money.
Whether you are brand new and joining a beginners class, or you have been playing for years but want to get better? There is always a chance to improve your game through regular play.
You may wish to focus on a better serve, volley more and spend more time at the net, improve your hitting with drills. Improving your game will motivate you to carry on.
Challenge yourself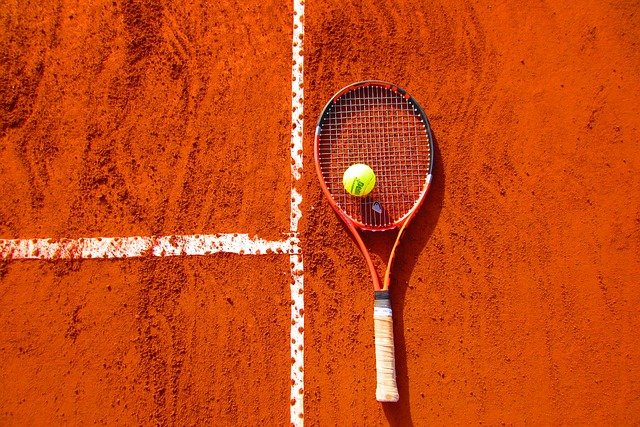 Once you've mastered the basics, sign up for leagues or play in friendly matches.  
This can feel very daunting, especially if you are worried you are the worst player on the court. I think everyone can feel this at times, but you need to push yourself and have the confidence to have a go. If you are new to matches, other players are usually supportive and helpful and will give you good feedback if you ask.
Some seek a more competitive group as this suits their needs, others wish to join something more fun and friendly. If it's not quite right for you, try something else, don't just give up.
There is nothing like the experience of playing different players to improve your own game.
Challenge yourself to get out of that comfort zone and try playing different people. It's amazing how much good it makes you feel once achieved.
Become a tennis bore
Talk about your achievements and good shots on the court with those that are interested! It's great to meet with like-minded people to chat about your tennis experiences.
Whether you are discussing your latest match or waxing lyrical about the future of Emma Raducanu – you are allowed to be a tennis bore and enjoy every moment!
AND surely the more you play the more chocolate you are allowed? That's my theory anyway!
Anyone for tennis?
A new sport could be just the thing if you are recently experiencing empty nest syndrome?  
If you love 5 things – previous blogs have included working with chocolate, businesses you could start tomorrow, must-do's in Mull – more to come soon……..