Heat is a bit of an issue with chocolate, here are some stories, ideas, and inspiration when it's a bit too hot for choc: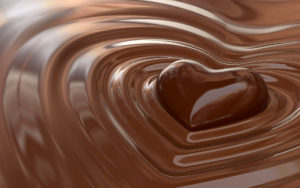 Melting Chocolate
The melting point for fat molecules in chocolate is about 36 degrees, which is very close to our body temperature of 37 degrees, hence the melting in the mouth experience.
There are lots of things you need to know to temper chocolate but allowing it to set at the right temperature is a must too. Ideally, you want to ensure that the room you are in never exceeds 20 degrees.
It's been a little challenging lately tempering and setting chocolate in this heat. Here are some tips to help when chocolate becomes a bit of a disaster darling!
Spare a thought for the poor contestants in the Bake-Off tent – a hot tent with all those ovens on is just impossible!
What about the Workshops?
I have a lovely summerhouse where I host most of my chocolate workshops. At this time of year, I try and book my events in the morning as the building is much cooler then.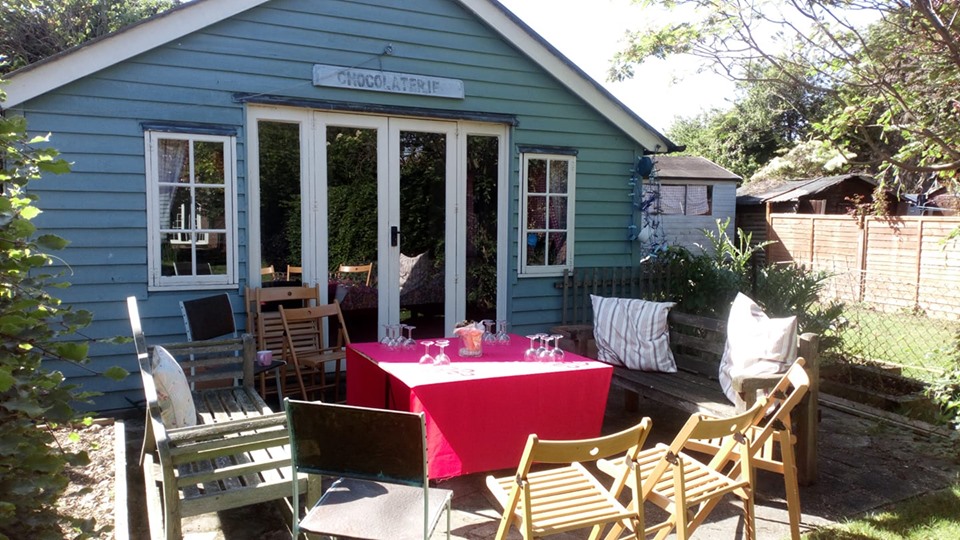 A trusted portable air con machine is also on hand should the temperature start to get a little too high.
The temperature did defeat us when it reached the mid-to-high-30s and sadly, we had to postpone a couple of events. Even if we had got everything made and set, getting them home would have been a challenge. 
If you are attending any chocolate event, or off to buy some chocolate treats, remember a cool bag to bring them home in to avoid a puddle by the time you get in.
Chocolate in the Fridge
If you are working with chocolate and you want to pop your tempered chocolate in the fridge to help it set then pop it in for just five mins or so and it will not go dull.  
When you package up your creations you can then keep them in the fridge at this time of year (if you have a cool dark space, even better).
For really posh chocolate, you might want to protect this in a container or ensure it's well wrapped before popping it in your fridge.
For your everyday chocolate, fridge-cold is just how it's enjoyed by many of you.
Crowdfunding saves Shop
Did you hear the one about the corner shop where all the chocolate melted?
A local shop in Scunthorpe lost £1,000 worth of chocolate as it melted in the recent heatwave. The shop owners have had such a difficult time in recent months and due to the high level of excess payment required didn't feel they could claim on their insurance.  
The owners' daughter appealed to the local community and set up a crowdfunding page, asking for small donations to help save the shop. The owner cried every time someone offered some support and a significant amount has been raised to help replace the chocolate stocks.
Now that's a story to melt the heart.
I Scream for Ice Cream
We need to finish off with a little cooler, what better way to do this than enjoying our chocolate ice cream style?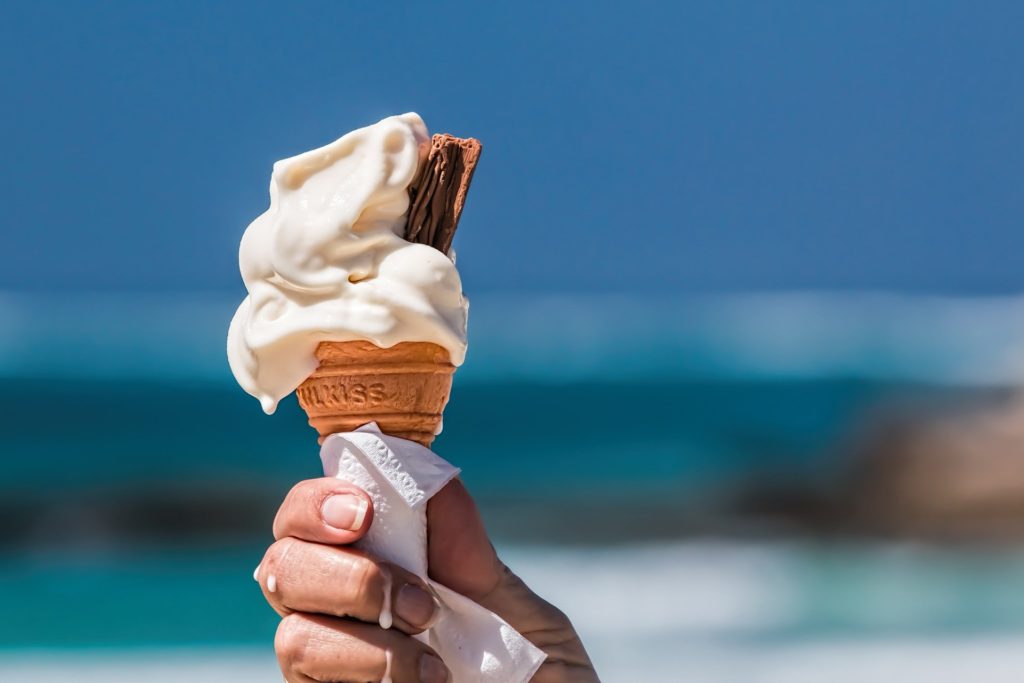 Fancy making your own?
This recipe from BBC Good Food has good ratings and they claim is easy to make.
Foodism magazine has done some great research for you – the best supermarket ice creams to buy.  
These range from trusted favourties to vegan, gluten-free, palm-oil-free, organic, and artisan options. The pics are enough to get you drooling.
Does the ice cream van still visit your area? Can you hear their tune calling you?  How about a 99, one way of stopping your flake from melting, stick it in your Mr. Whippy!
Stay cool, it's never really too hot for choc.