One of our clan became veggie a while ago and we played along. We cheated quite a bit, using veggie substitutes like bean burgers and veggie sausages a bit too much I feel.
Then lockdown happened.
A family of five (all grown up and with huge appetites) needed feeding on a drastically reduced budget. Both hubby and I were unable to operate our blacksmithing and chocolate workshops for the foreseeable, and changes to the food shopping were required.
We decided to eat mostly vegetarian from that moment on.
So started my love affair with a lentil.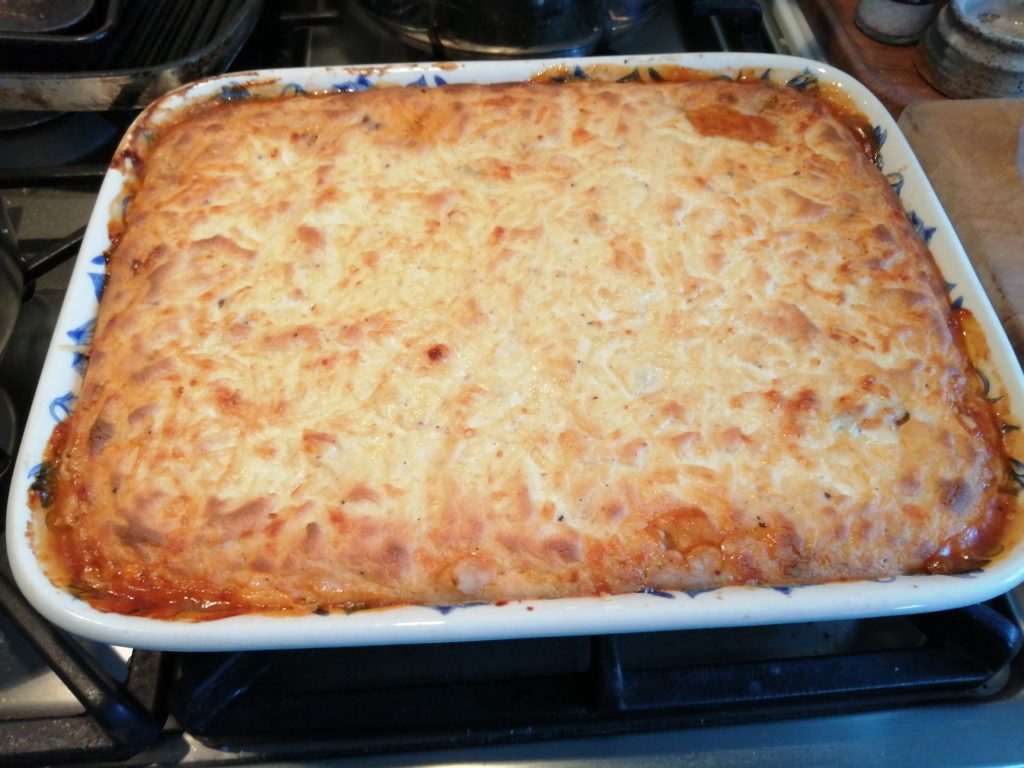 Proper Veggie
It was time to embrace veggie eating properly. No more substitutes but good proper cooking from scratch.
I learned to think differently about cooking vegetarian food. With meat or fish, you have a star of the show with veggies as the side act.
Cooking veggie meant that dishes needed to work together, there might be two or three dishes making up the 'main' element, working in harmony to create a feast.
Veggie food usually takes longer or a bit more effort to prepare. In my experience, there is more work in creating a tasty dish and making the veggies sing.
One of my veggie foodie heroes is Ottolenghi. Stock the spice cupboard with different ingredients and leave some time for cooking up a feast. You will never be disappointed but be prepared for smoky kitchens and prepping for a couple of days in advance!
Ottolenghi is very generous in sharing his recipes, check out social media, or find him writing for The Guardian.
Batch Cooking
Life is set to get considerably more expensive in the coming months. Eating well doesn't have to be super expensive, but it will take up a bit of your time. Cooking is my therapy, so I really enjoy a bit of batch cooking and the sense of achievement when all the meals are prepped for a later date.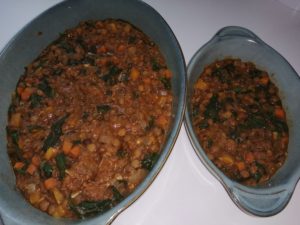 That's why I like to cook up a huge batch of green lentils. I boil them in vegetable stock to add a bit more flavour.
In a separate pan, I sauté onions, garlic, carrots, and celery then split this into two. With half the lentils I recently made a cottage pie mix, adding bay leaves, fennel, cumin, tinned toms, and a spoon of magical yeast extract.
Marmite is so good for adding colour and great flavour to your veggie dishes.
The other half got the spice treatment. Adding chipotle chillies, lots of smoked paprika, passata, and a tin of red kidney beans.
The results: a family-sized cottage pie, two individual cottage pies to pass on to an elderly relative, and a vat of chilli. This was made from about half a pack of green lentils with just a bit of time and effort thrown in.
Once you have your base, you can make spag bol, lasagne, curries – all those family favourites for a fraction of the cost of meat or veggie substitutes. It tastes great and they are good for you.
Posh Lentils
You can go all Puy and go a bit posh with your lentils. I love these in a salad. I usually just have something crunchy like an iceberg, Puy lentils, and some goat's cheese with a lovely lemony dressing. Great to go a bit posh if you have having people for dinner.
Texture
Split lentils are great for dhals or thickening soups or purees. They will go soft on cooking. If you want more texture, then stick to whole lentils. There is no need to soak lentils you can rinse and cook straight away. They will happily sit in your store cupboard for ages, with a long shelf life until you are ready to release them into something tasty.
Dhal is another family favourite – you can take your base and add lots of other lovely spicey veggies to make it a meal in its own right. Or add in some coconut milk for a lovely creamy twist.
Here's a dhal recipe from a member of the BBC Good Food community.
Lentil Inspiration
Olive magazine shares their best lentil recipes here, including vegetable slice and an aubergine dhansak as well as some using Puy lentils too.
Jamie Oliver has some lovely lentil inspiration, whether as an accompaniment or a delicious meal in their own right. He shares some great salad ideas too.
How about this one from Delicious magazine, a halloumi-topped lentil stew – yes please!
And if you think I've forgotten about chocolate, then fear not. Add some cacao nibs or dark chocolate into your lentil chilli, delicious!
Are you going to start a love affair with a lentil?