I'm very lucky to be able to grow things in my garden, have a car to drive to discount stores as well as access to a nice kitchen and oven to cook things in. At the time of writing, I'm also still able to pay my energy bills!
For many, it's so much harder than that.
I still hope it might prove helpful to share some of my foodie hacks that help the budget go just a little bit further.
Cook from scratch
I try and do this as much as I can and have ditched ready-made food items where possible. We rarely have takeaways these days and try and save eating out and/or takeaways for special occasions.
It always takes more time and effort to cook from scratch, so you will need to factor this into your meal plans.
There were some cheats I used to buy, such as bean burgers, as they were relatively inexpensive. I now make these myself too, and it's much cheaper (and hopefully healthier also) to do so.
Bean Burgers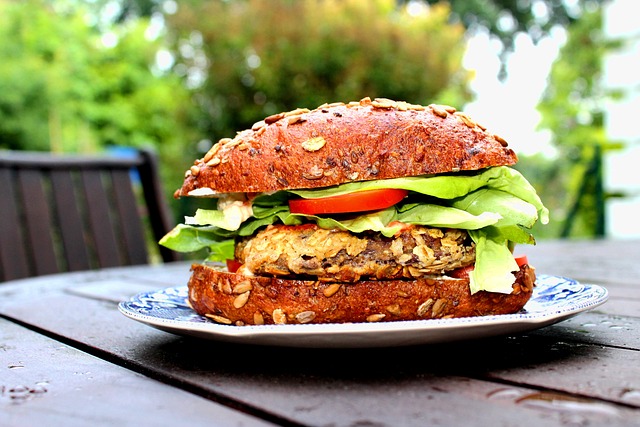 Take a can of mixed beans, drain, rinse and throw these in your mixer (or use a hand-blender or masher), add whatever you like to zing up the mixture. I add things like tomato puree, chilli, lemon, herbs, garlic, onion, spices such as cumin, coriander, and fennel; and blend/mash together. I sometimes blend with an egg, but often just add a little oil and breadcrumbs (see below).
One can usually make three large or four medium bean burgers. Form into a patty shape and chill for at least a couple of hours in the fridge.
Breadcrumbs
If I don't have any stale bread, I will leave a slice or two of bread out to go stale. A quick whizz-up and hey-presto they are done. If I make too many, I pop the rest in the freezer.
Plan ahead – if you need breadcrumbs for a recipe you need to factor in time to make them.
Pesto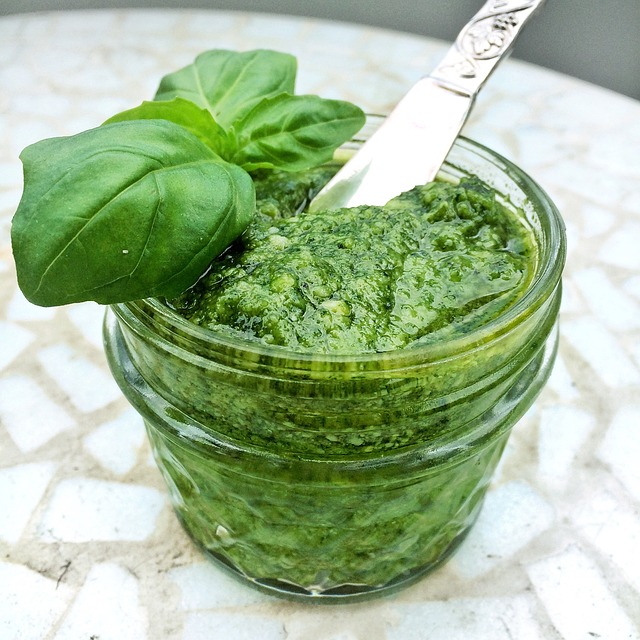 We love a bit of pesto in our house and always make our own. We use cheaper ingredients but still get great results.
The oil – we use a mixture, usually rapeseed with a little olive oil (keeping the more expensive oil to a minimum).
Use salted peanuts instead of pine nuts. They work well and are much cheaper to buy. You need to keep an eye on the salt content and adjust to taste as you are adding salt with the nuts.
Instead of Parmesan, we buy Grana Padano.
Lentils
Lentils are such a tasty, versatile, and well-priced ingredient, I've already written a blog on them.
Leftovers
To be honest, they are rarely much in the way of leftovers in my house, but when there are, I will always try and get creative and turn them into something else or use them as part of another meal.
What do you do with yours?
Please come and share your top tips with the rest of us.
Store Cupboard supper
In the past, I've often thought I don't have anything in for a meal and will pop to the shops to top up.
Now I try and avoid that until the next bigger shop and make something from what's in the store cupboard.
It might be something really simple such as potato or egg-based. I might whip up a sauce for pasta with a tin of tomatoes as a starting point.
Create something stir-fried to go with rice, or rustle up a curry from what's left in the veg compartment in the fridge, or use tins/packets of beans and pulses.
BBC Good Food is a great website to add in your main ingredient and see what recipe inspiration comes up.
Time to get creative with that store cupboard stock.
Own Brand
Some of the discount supermarkets own brand products I've found to be very good:
Tomato sauce
Marmite
Peanut butter (the good stuff that has no added palm oil)
Tonic water
These are much cheaper than the branded versions I've bought in the past, and in our opinion, taste just as good.
Would you have anything to add to this list? Please share.
Eat more veg
As a family, we try and eat veggie meals around 75% of the time (100% for our veggie members of course!)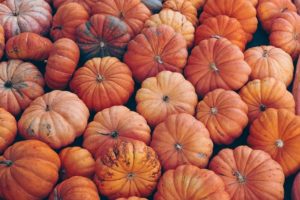 We spend more on the meat we do buy as we prefer to buy it from the farm shop, so we buy it less often.
Soup is often on the menu, sounds a bit sparing as a dinner, so I will often make it extra thick for an evening meal, maybe add coconut milk to make it more decadent then eat it with a lovely loaf.
It's pumpkin time, don't just carve them, why not make soups and curries and pies from your pumpkins!
I recently made a veggie stew with cheesy dumplings from the Good Food magazine for a big family gathering – rather than follow exactly the recipe, I used up all the veg I had in my fridge and bulked out with sweet potato and squash. Thankfully, it was a bit hit!
We have to mention Chocolate!
Supermarket own brands again are very good for chocolate for all tastes.
Look out for sales and short-dated stock – chocolate has a good long shelf-like and often if it's near its sell-by date will still taste just as good!
Buy in bulk – if you trust yourself not to eat it all! Speak to me if you want to order some bulk chocolate and I can add yours to my order (and let you know the price).
Make your own desserts and treats.
Find out more
The Grocer magazine recently covered the best budget food bloggers and influencers to follow right now if you would like a more detailed and comprehensive guide on stretching your food budget.