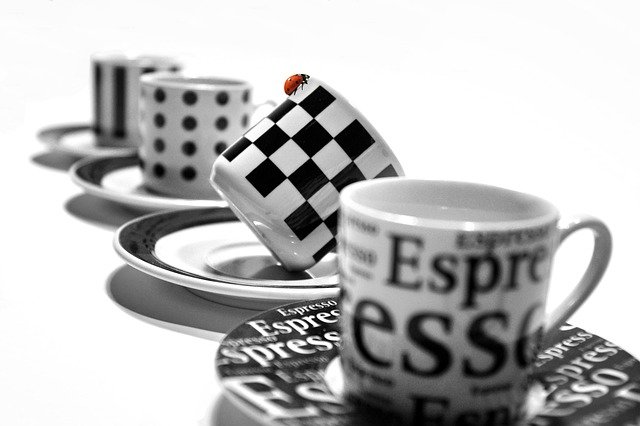 Ingredients
75g dark chocolate
25g dark muscovado sugar
1 tablespoon espresso (strong, freshly brewed)
2 eggs, separated
50g white chocolate
80 ml whipping cream
1 teaspoon roasted coffee beans
1 teaspoon roasted cacao nibs
Method
Put a glass bowl over a pan of simmering water, ensuring the bowl is not touching the water – melt the dark chocolate and remove from the heat, allowing it to slightly cool.
Make your espresso, and dissolve the dark sugar in one tablespoon of coffee. Leave to cool.
Using the egg yolks (you will use the egg whites later), whisk these in a large bowl and add the melted chocolate and coffee.
In a separate bowl (ensure the bowl is clean and grease-free) whisk your egg whites until they form stiff white peaks. Gently fold in the chocolate/coffee mixture, folding this in gradually with a metal spoon.
Divide this mixture between your espresso cups (it will make 6 – 8 cups, depending on their size). Pop these in the fridge to set.
Now melt the white chocolate (in the same way as the dark chocolate earlier). Allow this to cool. Pour your cream into a bowl and whisk until it forms soft peaks (do not over whisk as this will make the mixture too stiff). Fold your white chocolate into the whisked cream. Spoon this onto your chilled mocha mousses. This looks like the 'crema' on your coffee!
Finally, crush your coffee beans and cacao nibs in a mortar and pestle and sprinkle on top of each mousse. Chill the mousse until required. It's good to allow them up to room temperature again before you eat them, and they will keep in the fridge for a couple of days.

Dawn Says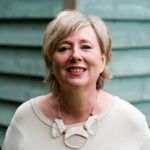 The brilliant thing about these is you can make them ahead, and they look so pretty when you serve them. I like to use different espresso cups and have an eclectic mix on the table. I might have odd sizes too so you can cater for those that can manage a little more than others!
Inspired by Macchiato by Claire Burnet from her debut book 'Chococo chocolate cookbook'.
This is number two in my top of the chocs recipes to make at home. For more inspiration pop to my facebook page.
If you love chocolate, have you ever considered what it might be like to make chocolate your business?