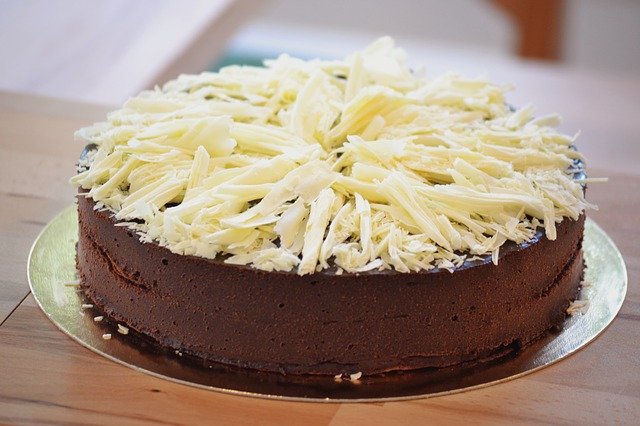 Ingredients
180g 100% cacao chocolate, grated
250g unsalted butter
6 eggs
50 light muscavado sugar
125g golden caster sugar
100g ground almonds
For the icing:
250ml double cream
75g golden caster sugar
90g 100% cacao chocolate, grated
Method
Preheat the oven to 170°C.
You will need a 25cm springform cake tin, lined with baking paper.
Put a glass bowl over a pan of simmering water, ensuring the bowl is not touching the water – melt the grated chocolate and butter together and remove from the heat.
Beat the eggs with the two sugars (using your mixer preferably) until pale and doubled in size.
Once cooled, gently stir the melted chocolate into the eggs with a large metal spoon, and then fold in the ground almonds.
Pour the mixture into your tin and bake for 35 mins, or until a knife inserted into the centre comes out clean. Leave the cake to cool in the tin.
To make the icing, heat the cream and sugar together until it comes to a light simmer. Remove this from the heat and wait one minute (exactly, put the timer on!). Stir in the grated chocolate until it has melted. Leave this to cool and spread over the cooled cake. You can add shavings or other adornments to your finished cake as you wish.
Dawn Says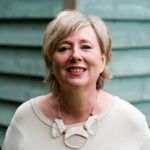 There is no sweetness in the chocolate as it is 100% cacao. You can add more sugar to taste. You can buy 100% cacao in most supermarkets. Look in the cooking aisle instead of the chocolate section. It does give a wonderful full chocolate flavour. I love the intensity as I prefer things less sweet!
Inspired by the Cloud Forest Chocolate Cake in Willie Harcourt-Cooze's book 'Willie's Chocolate Factory'
This is number three in my top of the chocs recipes to make at home. For more inspiration visit my facebook page.
If you love chocolate have you ever considered what it might be like to make chocolate your business?