In the final part of my guide for hosting the best dinner parties, we are looking at ideas for showing off, some cheats and drinkies darling.
In part one we covered off your pre-event planning. We got down to the menu in part two.
Here are my 7 tips for dinner party panache:
Pre-dinner drinkies
A glass of fizz, a gin and tonic, craft beer, a cheeky cocktail?
What is going to set the mood for the evening?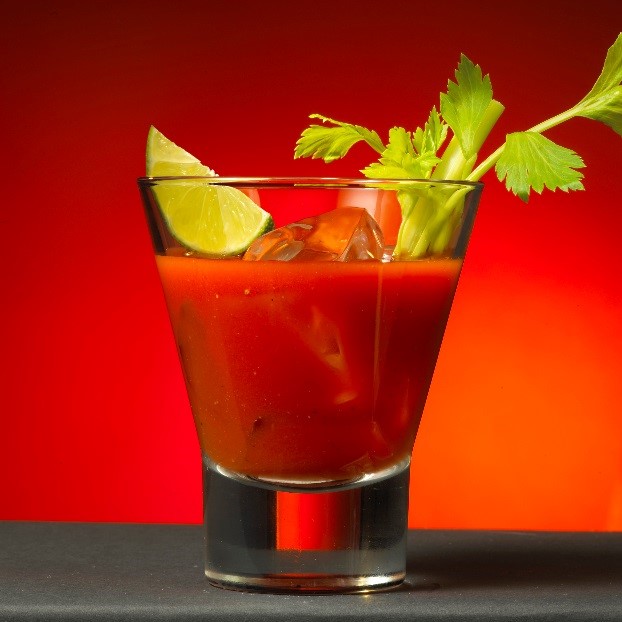 Which drink will complement your nibbles, or which nibbles will go with your drinks?
For a special occasion, I personally love a cocktail. Have this ready-mixed in a jug to serve, as it can take quite a while to prepare. I'm partial to a Bloody Mary. This is a bit out there as it is not the first choice for many. I even have a wonderfully chocolate-inspired recipe!
With so many artisan gins on the market, you could buy local and experiment. Don't forget to get a good tonic – as the advert says, most of a G & T is the tonic!
Depending on your budget, champagne is obviously very glam and definitely show-off! I love many of the fizzes out there. Have you tried pignoletto brut? An excellent Italian sparkle!
Wine & Booze
I'm no connoisseur of wine.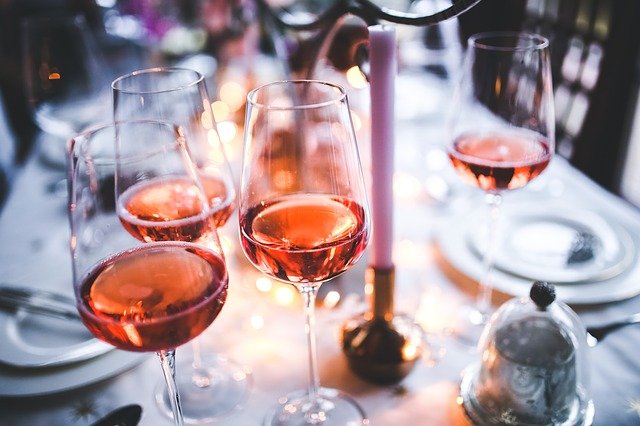 I like to drink it, I'm happy to try things and listen to the advice of others and I know what I don't like. You can resort to the experts, the supermarket write-ups, do some research if necessary.
Typically, I tend to stick to white for lighter foods (fish/salads, etc) and red for meat & cheese. A lovely rose on a summer evening
There are always exceptions – light, chilled reds for example.
Show-off style is to have your wine paired with each course. Include a dessert wine to go with pud, some port to hand round with the cheese, and a tipple to round off the evening. This might be a single malt, some brandy, baileys, or the latest on-trend tipple.
Some guests will go all out and drink away, others are conscious of the next morning and drink accordingly.
Which leads us to how much wine you need? Half to one bottle per person is a reasonable guide. If you know drinking habits that will help. How many drivers? Don't forget some soft drinks for those that are driving home.
It's all in the detail
If you really want to gain wins in the show-off stakes, try some of these: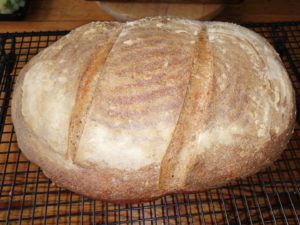 Make your own bread
Buy posh butter (the one that costs double and is full of salt crystals)
Serve something to cleanse the palate between each course and/or an amuse-bouche (a bite-sized morsel of something delicious before your main course)
Include a pre-dessert (little sweet treats which you have before pudding)
Ensure all accompaniments are home-made (mayo, mint sauce, chutneys, etc)
Cheating
Buy from the right outfit and you can still show off, even when you cheat.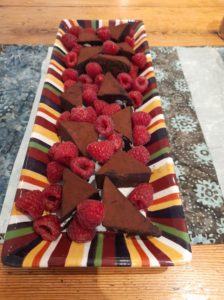 I've mentioned our local baker already. He makes the best lemon tart I've ever eaten. It's tart, sharp and the pastry is to die for. Only made to order. You can't walk in a buy one, you have to pre-order it. So we do, and we try and keep it to a special occasion.
You can still add in some homemade biscuits, biscotti, chocolate truffle, even if you have cheated with buying something.
I cheated the other day with some of his brownies and just threw on some raspberries!
If you have a fab deli, baker, or farm shop why not showcase their wares and treat your guests to something you recommend.
The ambiance
Don't have every light in the house blazing! You will want to create an ambiance. Some soft lighting, candles, music.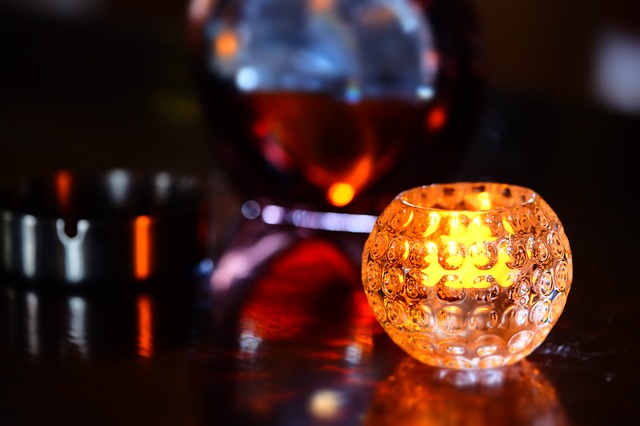 If you want to show-off you can really go to town on the table. Think about all that you are going to eat, have all the right cutlery in place. Use all your lovely nic naks to make the table look fab. Include a little table gift for each guest, have place names, flowers.
Don't forget all the different glasses you need for your drinks (fizz, white & red wine and water). Include butter knives, serving equipment, pretty pots for condiments.
Like everything there will be trends for the way to lay a table – take a look online and see what takes your fancy.
Themes/Games
You could theme your dinner party. You might choose to showcase food from a specific culture or country.
Ask guests to come in costume or fancy dress to support your theme if that would work for you all.
Host a murder mystery party and play the game whilst enjoying your dinner party.
Enjoy Yourself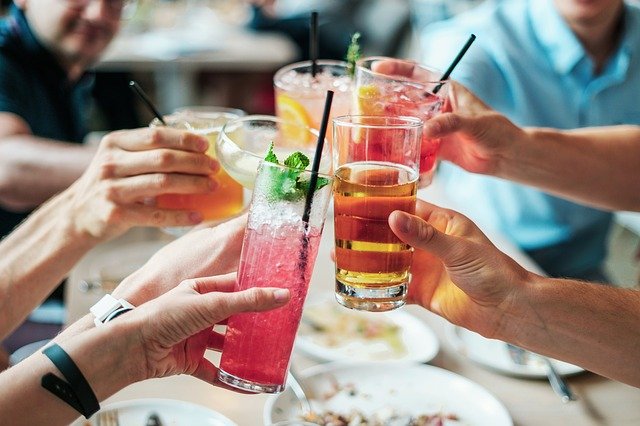 Finally, revel in your hostess with the mostess status. You've earned it. Be confident in your evening and all the hard work you have put in. Put your glad rags on, don your going-out shoes and enjoy.
Here are 7 tips for dinner party panache:
Set the tone – start with a killer cocktail or fancy fizz
Pair wines to each course
Show-off with the little things
It's OK to cheat – but do it in style
Create some WOW with your table
Theme your food
Enjoy!
There, you have all my top tips for planning a great dinner party. Have you got any special tricks up your sleeve? Why not pop over to my Facebook page and share your story.