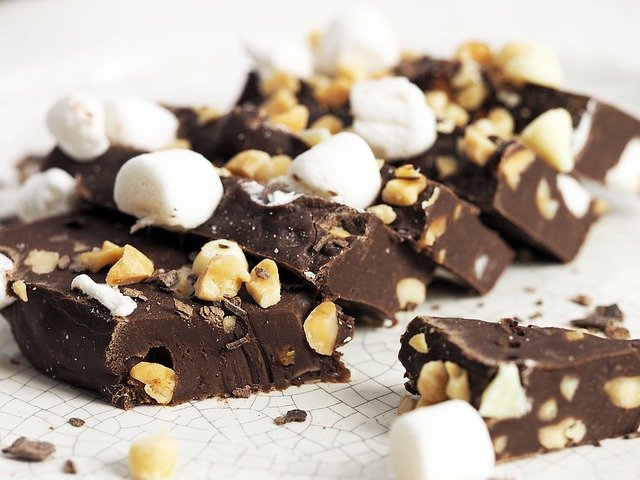 Ingredients
200g dark chocolate
100g milk chocolate
125g unsalted butter
3 x 15ml tbsp golden syrup
250g salted peanuts
4 x 40g Crunchie bars
1 baking or foil tray, approximately 30 x 20 x 5 cm. (if using a baking tray, line with parchment or greaseproof paper)
Method
Add chopped chocolate, butter, and syrup to your saucepan and place over low heat. Bash up your crunchies, measure out your salted peanuts and mix together in a separate bowl. Pour the melted chocolate mixture over the nut/honeycomb mixture, stir well and pour into your tin. Smooth out (add extra goodies if you wish, like mini marshmallows or edible glitter) and leave to cool. Once cooled, pop in the fridge for a few hours, then remove and cut into squares. Bet you can't eat only one square!
Dawn Says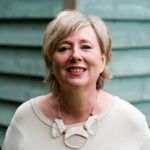 Use good quality chocolate. Minimum of 70% cocoa for the dark and 30% cocoa for the milk chocolate. You can buy some supermarket own-brand chocolate for this.
I buy honeycomb in chunks for my chocolate workshops – so I use this instead of buying Crunchie bars. I add a little extra milk chocolate too to compensate!
Inspired by Nigella Lawson's Sweet and salty crunch nut bars, as appears in 'Kitchen'
This is number five in my top of the chocs recipes to make at home. For more inspiration pop to my facebook page.
If you love chocolate, have you ever considered what it might be like to make chocolate your business?