What are you deliberating on right now?
It can feel so difficult to wrestle with a choice or change of direction. We might make a list of pros and cons, talk to all the people we know and trust, seeking answers elsewhere. At the end of the day, the decision is yours.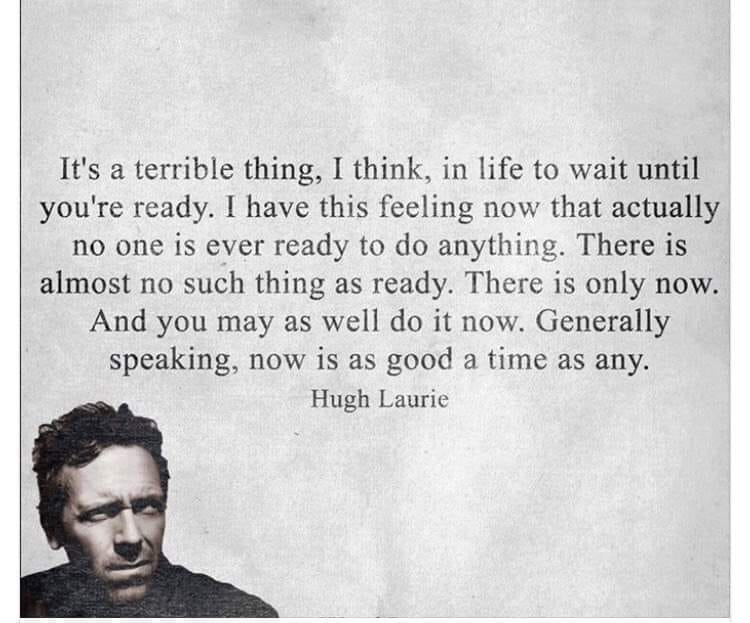 Sometimes we just have to bite the bullet and say yes to a situation or opportunity.
Here are 7 reasons to just do it:
Enthusiasm
You are obviously excited about this opportunity, or it would not be causing you the anxiety of deliberation. Listen to that emotion. What is it really telling you?
If you seek a new adventure of some sort, the reality is likely that you feel a bit stuck or stale with what is going on in your life at the moment. It's time for a change or you would not have been attracted to the idea in the first place! Enthusiasm motivates you to take further action.
Momentum
While your energy is high, and you are in the mood to explore – act on it. Go and find out lots of information, speak to relevant people with a BIG caveat! Who you speak to matters! Some people, especially those close to you can be very cautious and negative about shiny new ideas.
Seek out those that have relevant experience of what you want to explore. Use that momentum to really flesh out your idea in more detail.
Energy and drive are required to make big changes.
Back yourself
You've got this.
Almost anything is actually possible if we put our minds to it. We tell ourselves we can't do something as we have put ourselves in a pigeonhole. When we actually challenge ourselves to achieve something, it's amazing the resources we find within ourselves.
There is also a whole world of experts, mentors, teachers, and coaches out there. If you don't know how to do something go and find out about it from someone who does. If that's starting a business, my hand is waving in the air!
Stretching your comfort zone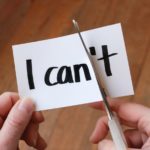 In a toilet in Shoreditch, there is some wallpaper that says, "your comfort zone will kill you".
Rather dramatic, but how true. We slowly shrivel up and fade away when we don't challenge ourselves now and again. It can be just a small action, something that makes you feel a little uncomfortable now and again will work wonders for your self-esteem. Running a business stretches my comfort zone on a regular basis, there are some surprising things you will learn about yourself!
What's the downside?
Is it losing face, fear of failure, scared someone will say no, someone will judge you? Honestly, how bad could the downside be? I think we can often overestimate the downside of something so be as objective as possible. If we fail, we have learned some valuable lessons. 
Can you afford to lose?
Putting my whole life, house, family, and the dog at risk from making a decision is not one I could live with. As much as I may dive in with a big decision and give it a go, I need to know the cost should it go wrong.
A default setting is often – I can't afford that. That may well be because it's a stretch financially. It is also about backing yourself to achieve something and that feels very uncomfortable.
There are many ways to finance plans; business and personal loans, credit, etc – not just about what is currently in your piggy bank. Speak to a finance professional and take advice. Learn what the risk is to you and then make an educated choice on whether you can afford to lose or not.
What will success look like?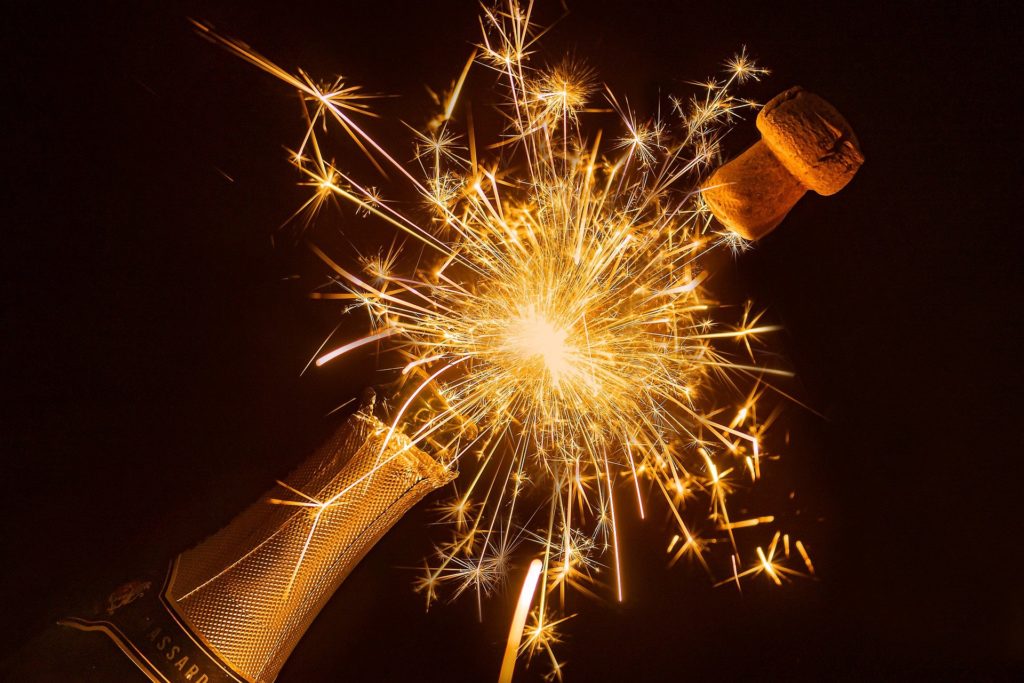 You did it, took the plunge, and there you are sipping a glass of fizz reflecting on the journey you've been on.
What does success look like to you, what measures will mean that you have made it? Don't just look at the numbers because it's never just about the money. There will be financial goals, but what personal goals are there too? More free time, quality time with family and friends, holidays when it suits you and not the office rota?
Define your success criteria and if the decision means you are more likely to gain the success you seek, this life is far too short so………JUST DO IT!
Come and tell us your big news.