Eat on……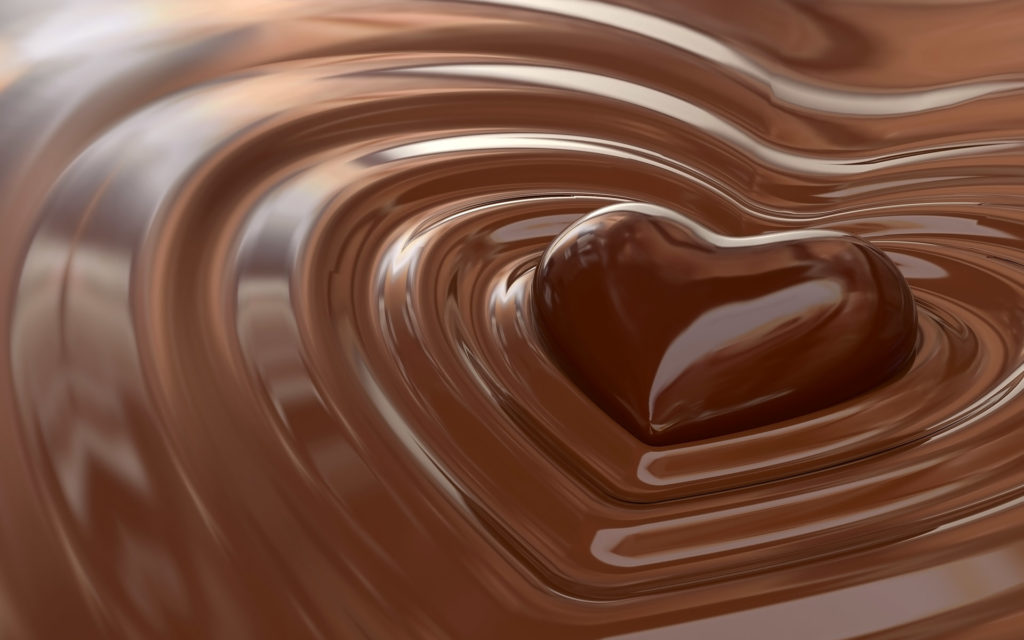 Chocolate sales soar for Valentines, have you bought yours yet? (Please see below for some inspiration).
As Valentines is around the corner, I thought it might be timely to look at the connection between chocolate and love.
So, if chocolate be the Food of Love – why?
A tonic aphrodisiac!
Emperor of the Aztecs, Montezuma, loved his chocolate. He is renowned for drinking 50 golden goblets of chocolate drink in a day. With a reported harem of 50 young women to entertain too, drinking chocolate was believed to increase stamina!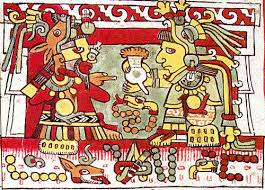 Chocolate has a fascinating history, used as currency, but also a sign of your strength, wealth, and prowess. In the time of the Aztecs, women were not even allowed to drink chocolate. Boo.
Luckily women have made up for that since and it is believed that Marie Antoinette wouldn't start her day without a cup of chocolate. We like her style.
"Dear Diamond, we all know who really is a girl's best friend. Sincerely yours, Chocolate."
Chocolate contents
Chocolate contains phenylethylamine and serotonin both of which are mood-lifting agents found naturally in the human brain.
Consumption causes your brain to release the pleasure chemical dopamine, which could well put you in the mood for love.
"Biochemically, love is just like eating large amounts of chocolate." John Milton
Clever Cadbury
Richard Cadbury, the eldest son of John Cadbury, founder of the world-famous company, created the first known heart-shaped box of chocolates for Valentine's Day 1868.
He was a pioneer in chocolate box design and often used his own paintings to make the lids of the boxes more appealing. He created heart-shaped boxes decorated with rosebuds and Cupids, which were already popular symbols of romance among the Victorians. Thus, a new Valentine's Day tradition was born.
Be my Valentine
The people over at Hello Magazine have done all the hard work for us and produced a list of the best chocolate boxes and sweet treats to buy this Valentines' Day! Go get your brownie points.
"All you need is love. But a little chocolate now and then doesn't hurt." Charles M. Schulz
Chocolate on the menu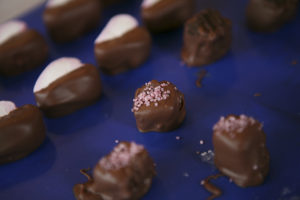 Don't just stop at a box of chocolates. Why not go all out and make some delicious chocolate creations to share at home.
Here's some inspiration:
Top of the chocs – my top five favourite chocolate recipes shared with you.
Chocolate Vodka (although you should have started this a bit ago), is still worth the wait.
If you are making your own creations, then here's how to temper chocolate at home to avoid disasters like bloom.
The best hot chocolate, ideal for warming up and as a tasty treat, win, win.
Or maybe you want to go out for a chocolate-inspired meal. We are talking starters and mains as well as dessert.
"Life is like a box of chocolates. You never know what you're gonna get." Tom Hanks in Forrest Gump
Whatever you do to celebrate love I hope it contains lots of chocolate – whether that is shared or just for YOU!