I previously shared my 'top of the chocs' – five favourite chocolate recipes you can make at home.
It's time for a festive update and a focus on lovely chocolate creations ideal for Christmas.
Here are my five top of the Christmas Chocs: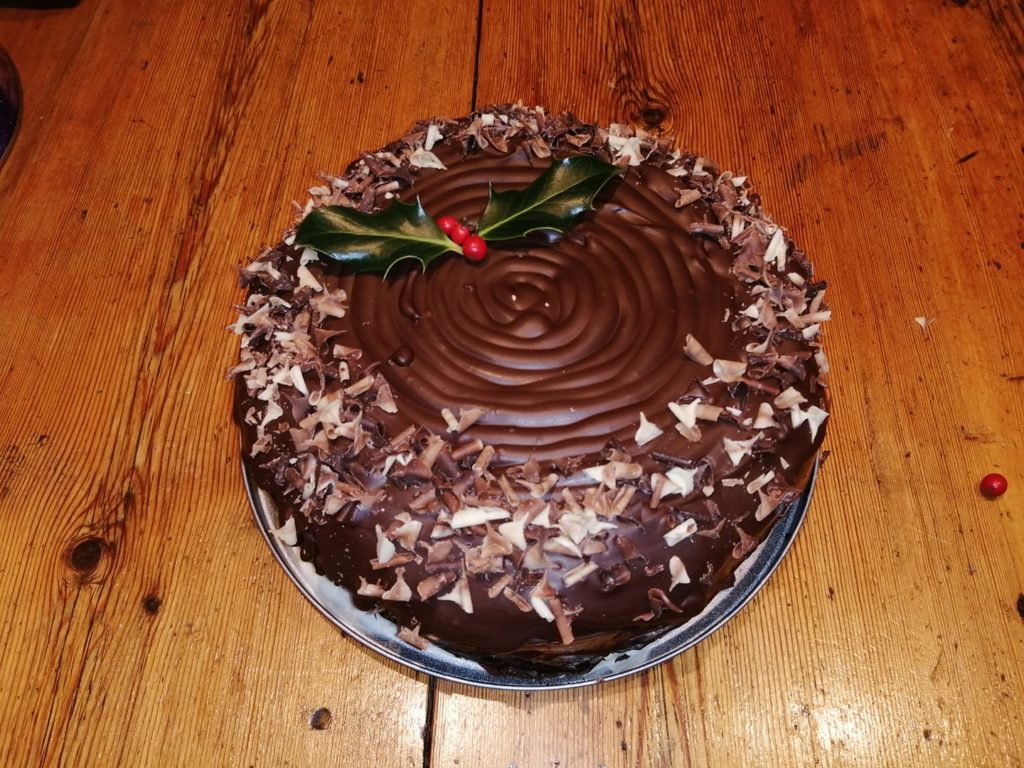 Chocolate Christmas Cake
Maybe you are not a fan of the rich fruity traditional Christmas cake and you'd like an alternative?
This is an Italian version – full of nuts and chocolate. I found it in my Delia Christmas cookbook, but she credits the wonderful Anna del Conte for its origin). Chocolate and nuts, what's not to love about this Christmas cake!  
It will keep for two weeks and can be frozen. No weeks of feeding beforehand.
Yule Log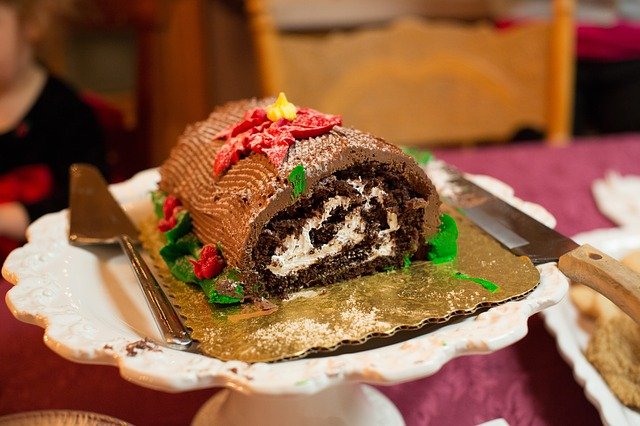 No Christmas would be complete without a chocolate log or Bûche de Noël.
I've shared a Mary Berry recipe here with thanks to BBC Good Food. The only amendment I would make is to use a higher cocoa content chocolate in the ganache. Mary is fond of using Bournville or similar, but I prefer more chocolate kick for my bark! 
There are some good shop-bought options available. Here's a list of the best shop buys from Good Housekeeping.
Cheats Chocolate Trifle
We all need a little cheat over Christmas, especially one that looks and tastes fabs but requires minimum effort.
If you have time, you can cheat a little less by making your brownies. Shop bought will work fine here though.  
Method:
Break up your brownies and pop in the bottom of your trifle bowl.
Spoon over some booze of your choice (Baileys works well and is suitably festive).
Add a layer of something extra here – crushed Oreo biscuits, Maltesers or some boozy cherries for example.
Take a pot of posh custard (one with real vanilla) and add 100g of dark chocolate in button form, or broken into small pieces. Gently heat to melt the chocolate pour. Allow to cool (you can pop some clingfilm on the top to stop a skin from forming). Pour this over the brownies – cool.
The final layer is some boozy cream. Add the same booze you used to soak the brownies – around 100ml booze to 500ml double cream. Sift in 25g of icing sugar and whisk to soft peaks.
Spoon on a generous layer of cream and decorate with chocolate sprinkles of your choice (more Maltesers if you have already used them)
Enjoy mmmmmm.
Chocolate Salami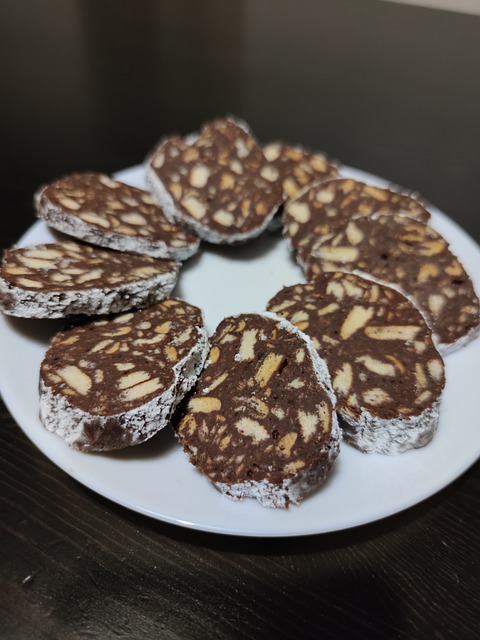 This is a kid-friendly version of chocolate salami, which they can make – a rocky road sausage. It requires a couple of hours for the shaping element. Choose a festive film to go with the making process! With thanks to Claire Burnet of Chococo.
Method:
Cover a baking tray with two layers of clingfilm
Melt 225g dark/milk chocolate to taste
Smash 100g of digestives and add these with 100g mixed dried fruits of your choice to the melted chocolate mixture, and 50g mini marshmallows – mix well
Leave to cool for 10 mins then pour onto your baking tray
Bring up the clingfilm and fold over the chocolate mixture, roll to form a sausage shape
Pop in the fridge, take out every 10 – 15 mins, and roll again to return to a sausage shape. It takes about approx. 2 hours to properly firm up
10 mins before you want to serve your sausage, take it out of the fridge. Roll in icing sugar for an authentic salami look, slice, and serve
There is a rather grown-up fruity salami sold by Chococo's. It won a Great Taste award and is vegan-friendly.   
Truffles
The perfect little homemade pressie, or to serve as a treat after a festive meal. Don't forget you can flavour your ganache mixture with some booze or decorate in different coatings such as icing sugar or nuts.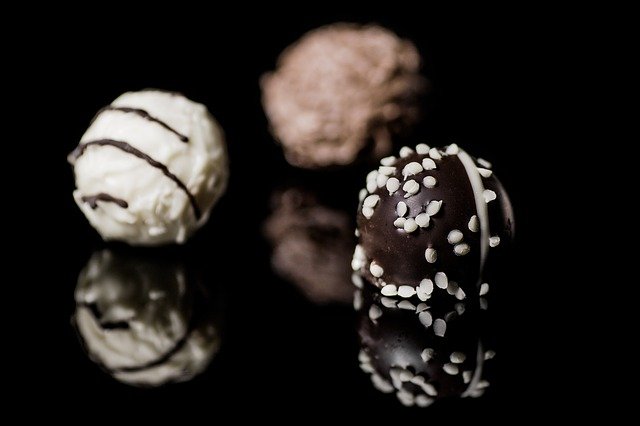 Method:
250g dark chocolate
250g double cream
100g light muscovado sugar
Break the chocolate into small pieces and pop in a bowl.
Place the cream and sugar in a small saucepan, bring to a boil and simmer for one minute.
Turn off the heat and allow the cream to cool for one minute. (If you pour boiling cream onto your chocolate, it will cause the chocolate to split – time the minute, don't guess!)
Pour the cream/sugar onto the chocolate and mix well until smooth and very glossy – you can add a splash of booze at this stage. It may look like it is going to split but keep whisking and it will come back to a smooth mixture.
Allow to cool at room temperature, then place in the fridge, covered, for at least two hours or until fully set.
To roll, remove from the fridge and use a teaspoon to scoop even-sized pieces and place them on parchment paper. Powder your hands with cocoa powder and roll the ganache into even-sized spheres.
(Take care not to handle for too long or the ganache will begin to melt).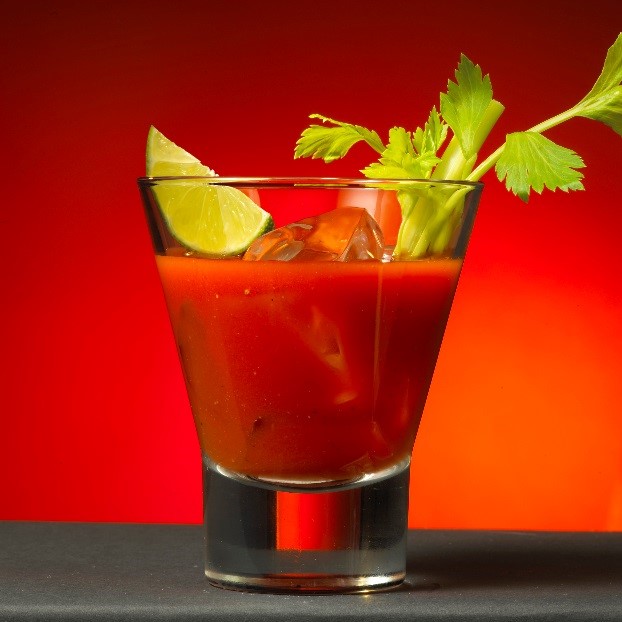 If you want to go to town, you could then dip your ganache into tempered chocolate and create a lovely crunchy shell.
Not sure what's the best chocolate to work with read this first!
Now after all that cooking you may need a restorative hot chocolate, or perhaps something a little stronger – chocolate vodka anyone?